Four men charged after armed car-jacking in Oldham
Reporter: Jon Chubb
Date published: 05 February 2019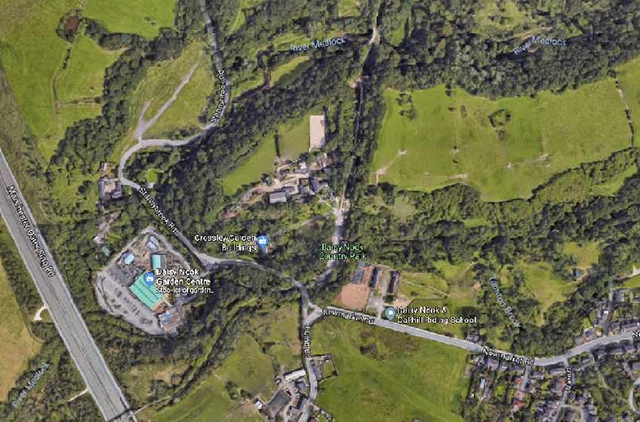 The car followed a woman into a car park at Daisy Nook Country Park and she began exchanging details with its driver when he produced a firearm and threatened her. Image courtesy of Google Street View
It was shortly after 11am on Wednesday (19thDecember) when police were called to reports that a woman had her car stolen at gunpoint following a collision in Oldham.
It's believed the victim was hit from behind on Stannybrook Road before pulling off into a car park at Daisynook Country Park to exchange details with the other driver.
When she got out of her car she was held at gunpoint while one of the men stole her car and fled the scene.
Now 28-year old Jason Peter Hancock, of Monmouth Street in Oldham, along with 25-year old Jason O'Neill, of Norfolk Street, have been charged with committing fraud by false representation in connection with the incident.
30-year old Steven Michael Clarke, of Monmouth Street and a 17-year old boy, who cannot be named for legal reasons, have been accused of robbery and possession of a firearm while committing an offence.
All four men have been remanded in custody to appear at Manchester and Salford Magistrates Court on Friday (1st March 2019).
A 35-year old man, who was previously arrested on suspicion of robbery, has been released with no further action taken.