Woman's quest to return bible to family with links to Oldham
Reporter: Carl Hartley
Date published: 06 February 2019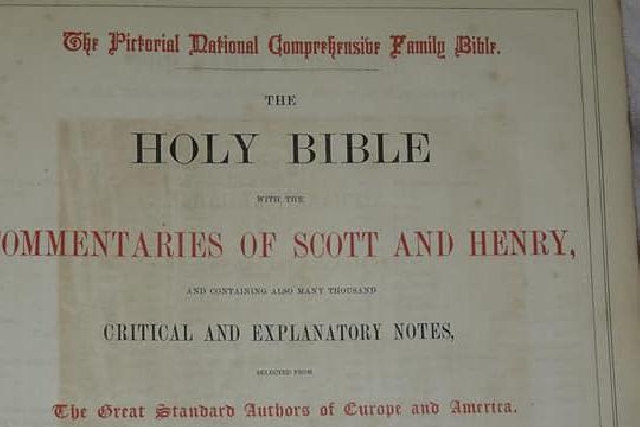 The Clapham families bible
A woman who found a family bible dating back to 1869 in her loft is trying to reunite it with the owners descendants and believe someone in Oldham may be able to help.
Karen Haige made the discovery while clearing out her attic at her home in Dewsbury, West Yorkshire, and believes it may have come from her Grandma's home after she passed away.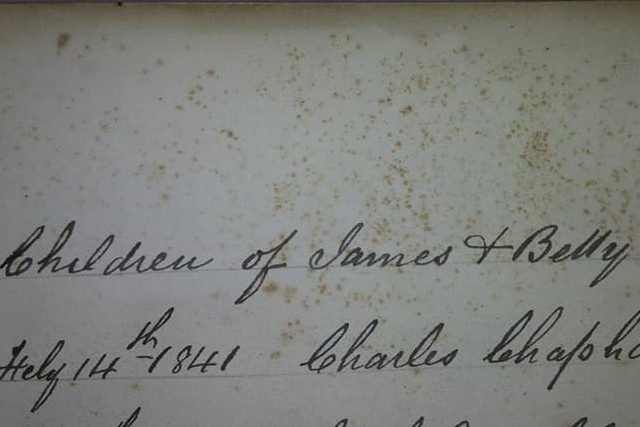 The scripture belongs to the Clapham family and after doing some research the Mum of two traced them to a Butchers on Ashton Road in Oldham, currently J.Baymans Quality Butchers.
Mrs Haige said: "This business [the Butchers] is now owned by a different family, however I am led to believe that a Harry Clapham owned it in 1953. I'm also led to believe that Joan Clapham married Ernest Hilton in 1943 in Oldham, so maybe we're looking for a Hilton family member?"
Karen loves a good mystery and decided to take on this challenge after researching her own family.
"I found it so interesting finding my family tree and I know how important family bibles are to people. I have a family bible that's been passed down the generations so I just want to give another family the chance to pass theirs on".
Contact the Oldham Chronicle if you can help (news@oldham-chronicle.co.uk)