Oldham MP calls for peace in Kashmir
Date published: 15 February 2019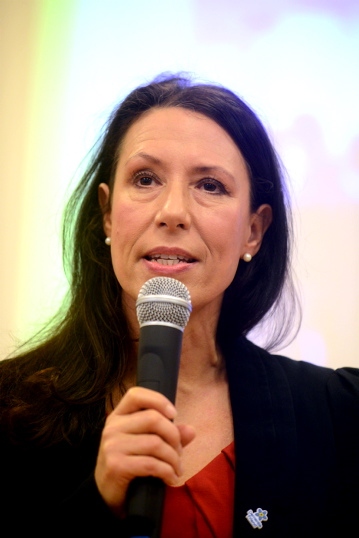 Debbie Abrahams MP
Debbie Abrahams, MP for Oldham East and Saddleworth and chair of the All-Party Parliamentary Group (APPG) for Kashmir, has called for the start of a 'peace and reconciliation' process between the Indian and Pakistani governments at an international conference held in Westminster (4/2/19).
Debbie was attending the conference on Kashmir at which the Honourable Foreign Minister of Pakistan, Makhdoom Shah Mahmood Qureshi, was the guest speaker.
Debbie said: "As Chair of the APPG for Kashmir I was pleased to welcome Pakistan Foreign Minister Qureshi to Parliament to discuss how we can take forward action to stop human rights abuses in Jammu & Kashmir.
"Last year alone there were over 100 civilian deaths, including women and children.
"I was grateful that, in addition to last year's UN report documenting these abuses, the APPG's own inquiry into these human rights abuses was also acknowledged.
"The UN and APPG reports had similar recommendations including repealing the 1990-Armed Forces Special Powers Act and amending the 1978 Public Safety Act in line with international law.
"Most importantly the Kashmiri people, the administrations on both sides of the line of control in conjunction with the Indian and Pakistan governments, must now start a process of peace and reconciliation to stop further bloodshed.
"A sustainable and lasting peace needs dialogue and diplomacy.
"The Kashmir people have had enough.
"I look forward to a more proactive role from the UK Government in this process, with the international community including the UN and Commonwealth playing their part."