Peterloo events going on in Oldham to mark 200th anniversary
Date published: 07 August 2019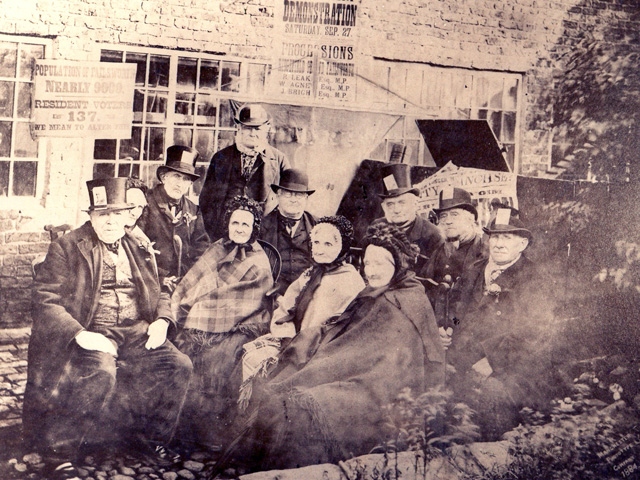 The 200th anniversary of the Peterloo massacre is later this month
This year marks 200 years since the Peterloo Massacre - when over 60,000 people peacefully congregated in St Peter's Field, Manchester, demanding the right to vote, freedom from oppression, and justice.
People from Royton, Chadderton, Failsworth, Saddleworth and Lees, and Oldham travelled to Manchester on 16 August 1819 – it was said that the Oldham contingent was the largest of any group in attendance.
Tandle Hill Country Park provided a great location for the people of Royton to practise their marching and drilling before the event and so remains a significant location with regards to the Peterloo Massacre.
Magistrates wanted to stop the meeting from going ahead and already had an arrest warrant for one of the speakers, Henry Hunt.
When they watched the people gather on the day, despite it being a peaceful protest, The Riot Act was read out: however, the large crowd failed to hear it.
It was at this point that armed cavalry were sent in to disperse, violently, the unknowing and peaceful protesters.
As a result, 18 people were killed and almost 700 were injured.
From then on, the day became widely known as the Peterloo Massacre.
Oldham and its districts suffered both casualties and deaths at the meeting.
To commemorate the anniversary, events are taking place across the borough - all listed below.
On Wednesday 14 August 2019 at 1pm, Gallery Oldham is hosting a tour of the 'From Waterloo to Peterloo' exhibition with the curator.
Later that evening, at Oldham Library, there will be a talk from Dr Jacqueline Riding, who specialises in 18th-century history and art.
She wrote "Peterloo: The Story of the Manchester Massacre".
To commemorate the anniversary of Peterloo, Jacqueline will be in conversation with Amy Concannon – Curator at Tate Britain, responsible for art from the period 1790–1850.
It will be followed by a free screening of Mike Leigh's film "Peterloo", which Dr Jacqueline Riding was involved with as historical adviser.
On Sunday 18 August, from 12noon, there will be a Peterloo picnic in Tandle Hill Country Park - with lots of family-friendly activities.
That includes a book signing with Graham Phythian, author if "Peterloo: Voices, Sabres and Silence", poetry with Dr Robert Pool, a trail and a quiz with Royton Historical Society, and crafts and games with Oldham Play Action Group.
Further events are also planned for September.