Oldham dog owners warned of 'pet anxiety pandemic' as children return to school
Date published: 07 September 2020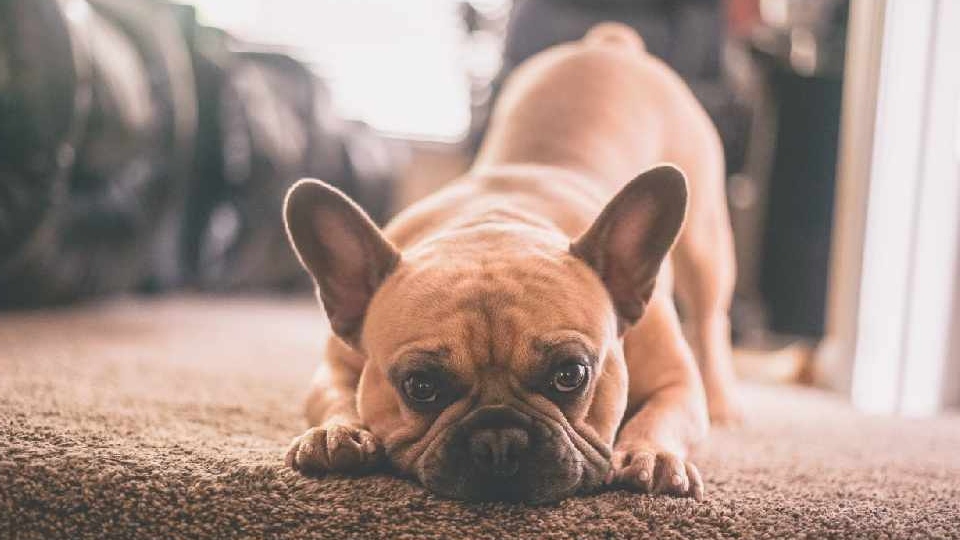 An expert at leading pet brand Webbox is warning owners to prepare for a 'pet anxiety pandemic' as dogs adjust to not having their family around
Following an unprecedented long spell of family time, children are now returning to school and adults are returning to their workplaces.
While this sense of normality might be a relief for some, an expert at leading pet brand Webbox is warning owners to prepare for a 'pet anxiety pandemic' as dogs adjust to not having their family around.
Google searches for anxiety in dogs increased by more than 40% in the final week of August in comparison to last year.
Camille Ashforth, Senior Brand Manager at Webbox, said: "Children and family pets have always developed a strong bond in the summer holidays.
"Pair that with the lockdown easing and owners returning to work and it's unsurprising that reports of separation anxiety in dogs are increasing across the UK."
Symptoms of separation anxiety:
· Excessive barking or howling
· Destructive behaviour, such as chewing, digging or destroying items
· Frantically pacing around the house
· Urinating or defecating
· Trembling
Tips for reducing separation anxiety in dogs:
1. Take your dog for a walk before you leave the house
Camille Ashforth said: "Taking your pooch for a brisk walk before you have to leave is a good way to tire them out, increasing the likelihood that they will go into a quiet, resting mode while you are away."
2. Avoid emotional departures and greetings
"It can be tempting to make a fuss of our furry friends before and after time apart, but this only serves to communicate to the animal that it is a big deal.
"Try to leave without your dog noticing and refrain from anything more than calmly petting your dog when you get home, even if they have toileted or destroyed a household item in your absence."
3. Desensitise your pooch
"If your dog shows signs of distress when you pick up keys or put a coat on, they need to be desensitised.
"Owners can get dogs used to seeing and hearing them complete the actions associated with leaving by doing it at random times through the day and not actually leaving the house."
4. Create a safe haven
"Dogs that regularly cause destruction to household items can benefit from their owners setting up dog-proof havens in kitchens, lounges or bedrooms.
"Ideally, this should be a space that the dog independently chooses to sleep in.
"The idea is to make it as safe and comfortable as possible, so put some fresh food, water and their favourite toy in this space.
"You can also play relaxing sounds
"Many dogs immediately panic when they are faced with a closed door, so investing in a gate for the safe haven can also offer some comfort.
"Closing the gate while you're still home, but ensuring they can still hear and see you, can also get them used to this."
5. See a vet
"If you've tried these tips and your dog is still anxious, a vet can recommend the best course of action.
"Hormonal issues and certain types of infections may cause dogs to urinate or defecate involuntarily, so an examination will help to rule out any health conditions.
"In more severe cases, anti-anxiety medications or health supplements could be prescribed."
For further information, visit: www.webbox.co.uk
---
Do you have a story for us? Want to tell us about something going on in and around Oldham? Let us know by emailing news@oldham-chronicle.co.uk , calling our Oldham-based newsroom on 0161 633 2121 , tweeting us @oldhamchronicle or messaging us through our Facebook page. All contact will be treated in confidence.