Appeal for laptops to aid remote learning for borough's poorest kids
Date published: 11 January 2021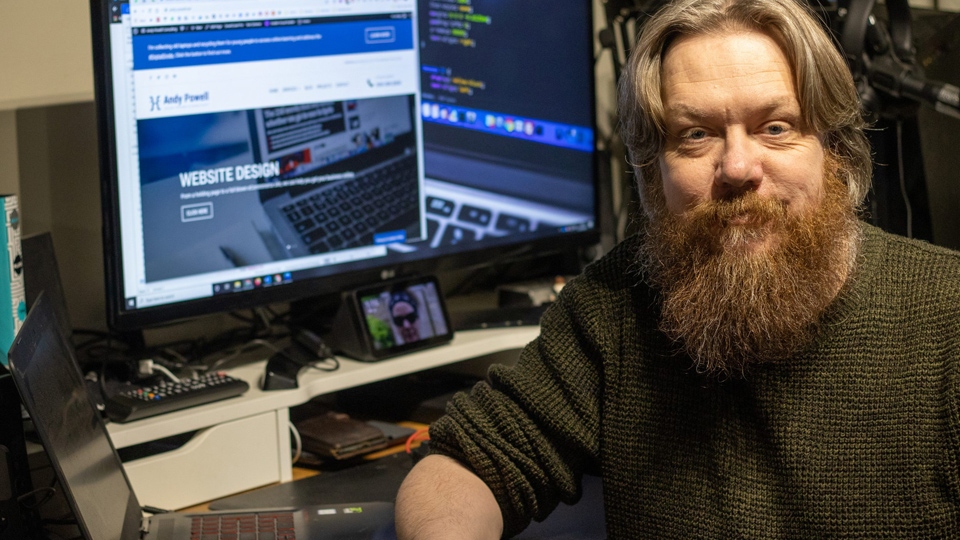 Andy Powell is appealing for old laptops
An Oldham IT consultant has launched an appeal for old laptops to help support children who are struggling to study remotely.
Andy Powell, who runs a digital training consultancy is asking Oldhamers to dust off their unwanted laptops and donate them to students who are unable to access on-line learning at home.
The laptops will be securely wiped, and reconditioned ready for use at home, where currently thousands of schoolchildren are working remotely due to the Coronavius pandemic.
The Department for Education (DfE) is providing laptops and tablets to schools to help children and families access remote education during coronavirus, however critics say the programme of distributing technology isn't enough.

About 9% of children in the UK – between 1.1 million and 1.8 million – do not have access to a laptop, desktop or tablet at home, according to Ofcom. More than 880,000 of them live in a household with only a mobile internet connection.
Four out of five schools with the poorest pupils in England do not have enough devices and internet access to ensure all self-isolating pupils can keep learning, according to leading education charity Teach First.
Andy, who runs his IT consultancy near Mumps, says he's been working to support digital inclusion for a number of years.
"With my own son doing home learning over lockdown I became increasingly aware of just how many kids have no access to computers. At the same time - with years working in IT - I'm aware of just how many computers are lying around.
"I decided to donate some time to clean up some of these unused PCs and get them into the hands of people who can make use of them."

Already a dozen laptops have been offered from local people as this call has been shared on twitter followers.
If you have a laptop at home, you can drop it off at Seftons, 139-143 Union Street, Oldham, during office hours, or contact Andy on Twitter @p0welly