Award-winner Chris wants the North to truly make its mark in the film-making business
Reporter: Simon Smedley
Date published: 01 April 2021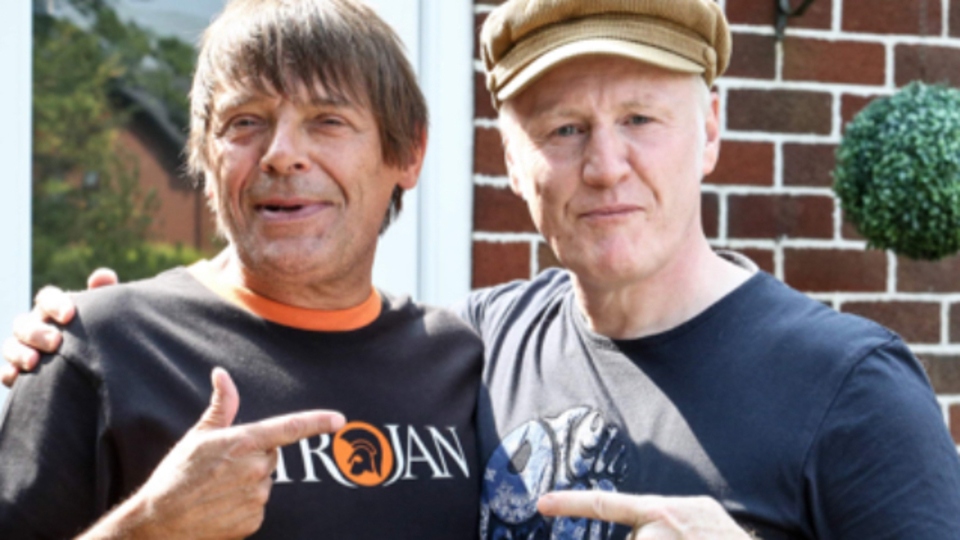 Chris Green is pictured (right) on set with Mani, of Stones Roses fame
Any northerner worth his salt will fiercely defend his social status in any north-south divide discussions.
That can certainly be the case in the gritty world of film-making, and in particular that of award-winning Manchester-based writer and director Chris Green.
Now aged 53, Chris has come a long way since sitting in his bedroom as a teenager and knocking out tales about gangland life on his typewriter.
He has now founded 'Shout to the Top' Productions, and aims to direct some of that seemingly endless London bias up to the North of England with the help of some of the plentiful untapped local talent that is bursting to make an impact both nationally and, hopefully, internationally.
Chris said: "Basically, Shout to the Top Productions came about because I've had 20 years in the business as a freelance screen writer, film director and occasional producer.
"I just wanted to put all that experience into running my own film company, which has been an ambition of mine ever since I started out all those years ago.
"There's not a lot of film production companies up here in Manchester, so I figured I could try and breathe a little more life into the scene here.
"Of course we want to be able to make films up here, because obviously it's cheaper to shoot here than it is in London for a start.
"Also, as a collective of talented creatives with a fantastic infrastructure, have such a lot to offer the worlds of tv and film."
Chris has offered some thoughts on the kind of films he wants to make.
He added: "There won't be any guns and no-one gets murdered – I want to make feel-good films that make people laugh and will drive a strong sense of nostalgia.
"I want to aim my films perhaps at people of my age, that's men and women in their mid-40s and above, people who grew up listening to great music in the 70s, 80s and 90s.
"I want to put out films inspired by those eras, and as I say, films that make us feel good.
"Films like Billy Elliot, Pride and Sing Street."
Chris's film-making journey began when he finished runner-up in the prestigious RED Productions/Channel 4 new writers' competition in 2000.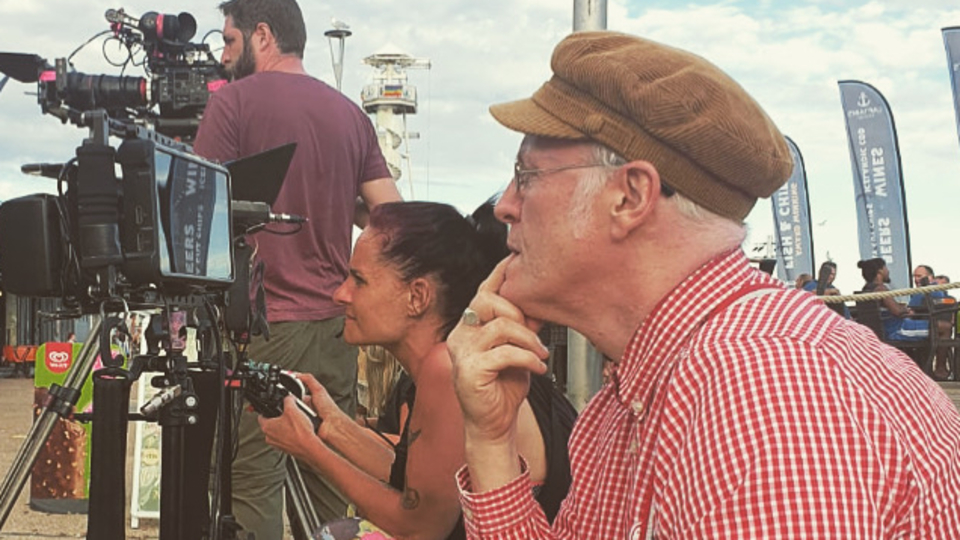 His competition entry 'Blaggers' was later shown on Channel 4, and was followed by Offenders, again for the same channel.
In 2010 he turned his attention to the world of film and wrote and produced a micro budget feature 'Desperate Measures' that secured a distribution deal in both the UK and New Zealand.
In 2012 he was the writer and executive producer on the Sony-released 'Best Laid Plans', directed by Bafta-winning David Blair and starring Stephen Graham, Maxine Peake, Adewale Akkinouye-Agbaje and David O'Hara.
He then went on to write 'The Caravan' featuring Shirley Henderson, before making his directorial debut on the comedy film 'Strangeways Here We Come' that featured a whole host of great acting talent including Michelle Keegan, Elaine Cassidy, Perry Fitzpatrick and Stephen Lord, along with Bafta winners Chanel Cresswell and Lauren Socha.
More recently he directed and produced the Mod and Paul Weller-inspired road movie 'The Pebble and the Boy', which is due for release this summer and features, among others, Patsy Kensit, Sacha Parkinson, Ricci Harnett and Christine Tremarco.
He also directed upcoming Brit rom-com 'Me, Myself and Di' which stars Tyger Drew-Honey, Larry Lamb, Lucy Pinder and Will Mellor.
Shooting is now due to start in September on Shout to the Top's first film 'Thick as Thieves'.
"I wrote the script a few years ago, and we've got a fantastic cast attached to it, full of great Northern actors," said Chris.
"It's set in 1995 and is about two unemployed CCTV operators, with one of them an Oasis fan and the other a Blur fan who get mistaken for undercover police and then get big ideas for themselves playing the role of bogus CID on their estate, before eventually it goes pear-shaped for them.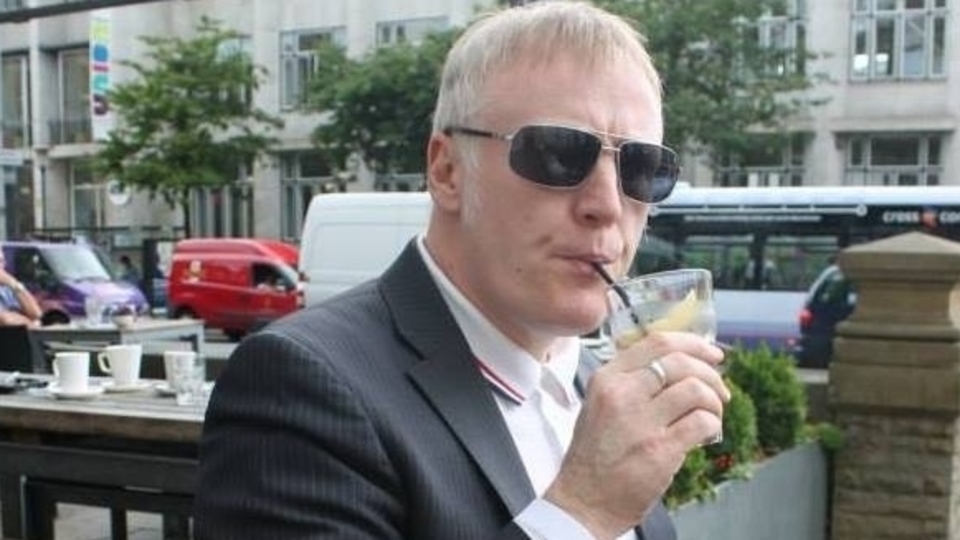 "There's a blackmail plot in there, but it's all about the era really.
"There's nostalgia in there, plenty around the Britpop scene, and one of the ideas is that we try and get as much of that type of music in the film too.
"It's a bit like (American action-comedy film) 22 Jump Street, but without the sunshine, or the budget, and it's set in the North of England of course.
"I have got a budget for the film, there are a few investors and some sponsorship lined up, and there's some clothing sponsorship thanks to a company called '80s Casual Classics'.
"I want to get to work on a number of films after Thick as Thieves though.
"The second one is in the pipeline and is set around the New Romantic era in the early 1980s, and then the third one will be set in the mid-70s glam rock scene.
"I want people to watch them and say 'wow, that was me, I fell in love like that', and really relate to the stories and the music."
If you or your business can offer sponsorship and/or investment support, you can contact Chris Green via the production company website, www.shouttothetop.co.uk
---
Do you have a story for us? Want to tell us about something going on in and around Oldham? Let us know by emailing news@oldham-chronicle.co.uk , calling our Oldham-based newsroom on 0161 633 2121 , tweeting us @oldhamchronicle or messaging us through our Facebook page. All contact will be treated in confidence.