Regional funding gap persists
Date published: 27 February 2018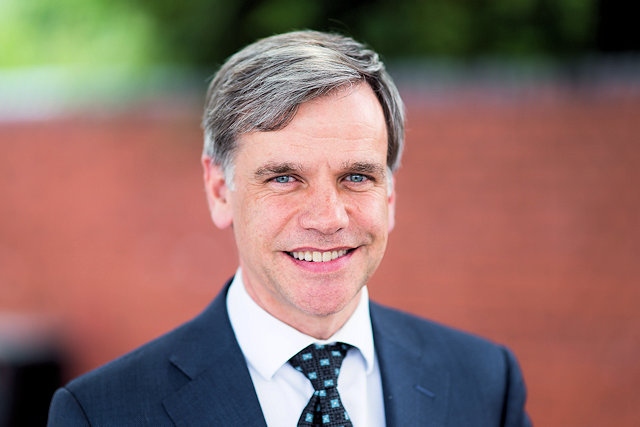 Keith Morgan, British Business Bank CEO
Research from British Business Bank, the operators of the Northern Powerhouse Investment Fund, has revealed that Northern businesses are increasingly benefiting from improved access to equity and alternative finance, however the volume and value of funding remains concentrated in London.
British Business Bank's 2018 Small Business Finance Markets report provides a unique, in depth picture of the small business finance market across the UK. Now in its fourth year, the report highlights the volume, value, and appetite for SME funding across the UK regions.
Equity investment remains clustered in certain cities, particularly but not exclusively London. Around 11 per cent of the total number of UK Equity Deals between Q4 2016 – Q3 2017 took place in the North, compared to 51 per cent in the capital.
The report also highlights the differences in Business Angel activity across the UK regions. Activity remains concentratedin London, with 58% of Angel investment taking place in the capital, compared to 18% in the North.
While London received more funding than every other UK region combined, increasing funding through new geographically-focused funds can help reduce disparities in regional growth. The British Business Bank's £400m Northern Powerhouse Investment Fund (NPIF), launched in February last year, provides finance to businesses through Microfinance, Debt and Equity Finance to boost SME growth in the North of England.
Recent equity investments made by NPIF fund managers include Hull-based Ash TV, an award-winning video advertising start-up which as recently expanded into mainland Europe and a £600,000 investment into Manchester-based Hiring Hub, an innovative online marketplace for independent recruitment agencies.
The launch of regional funds come as part of a wider diversification of the finance market for the North's small business community. The report reveals that, while small businesses are still predominantly turning to their main bank for finance, there are encouraging signs that business owners are increasingly using alternative sources of funding, with 58% of SMEs in the North now aware of venture capital as a source of equity finance from VCs and business angels.
Keith Morgan, British Business Bank CEO, said: "A core objective of the British Business Bank is to encourage greater diversity of finance, so we welcome the growth in the uptake of equity finance and other alternatives to traditional lending.
"We do, however, recognise that there is much more to be done to fully unlock the potential of the North and bridge the funding gap between the UK regions. We now have in place regional funds, such as the Northern Powerhouse Investment Fund, to finance businesses across the North. We need to build on that momentum and continue to diversify and expand the financial support available to SMEs."
The Northern Powerhouse Investment Fund project is supported financially by the European Union using funding from the European Regional Development Fund (ERDF) as part of the European Structural and Investment Funds Growth Programme 2014-2020 and the European Investment Bank.