Sign up for the Oldham Festival of Business open mic night
Date published: 29 March 2018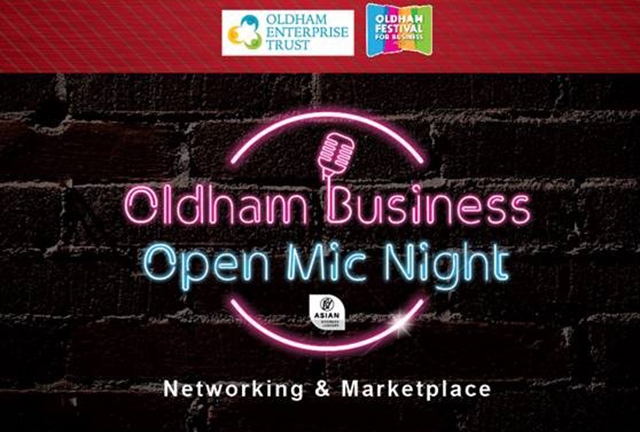 The Oldham Business Open Mic Night will take place at the Blue Tiffin Indian restaurant
As part of the 'Oldham Festival of Business', Asian business leaders and Oldham Enterprise Trust are organising a unique night of special guest speakers who will share their thoughts, successes and knowledge on various business topic areas.
The Oldham Business Open Mic Night will take place at the Blue Tiffin Indian restaurant on Higginshaw Lane, on Tuesday, May 1.
The exciting event, which gets under way at 5.30pm, will provide a terrific networking opportunity.
A free buffet is on offer, as well as free parking on site.
A spokeman said: "We hope that you will be able to join us on what will be the talk of the business community."
Reserve your place now via: www.eventbrite.com/e/oldham-business-open-mic-night-tickets-44591212517
For further information, please contact the events team at Upturn on 0161 652 9000 or email: info@upturn.org.uk with your enquiry.