Oldham business celebrating successful first six month
Date published: 03 August 2018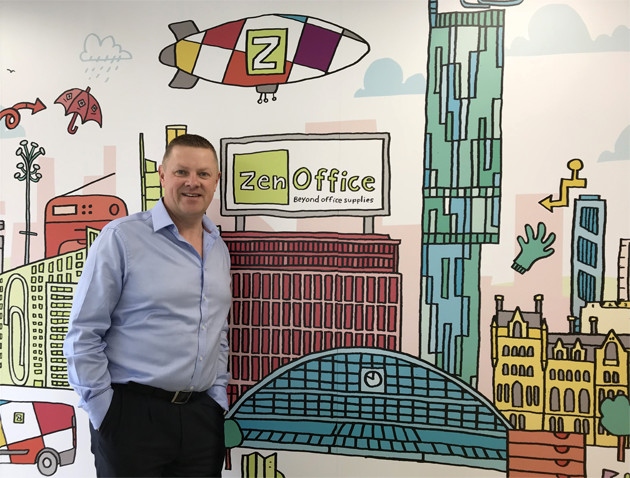 Bruce Davie, ZenOffice MD
An Oldham business is celebrating after a successful first six months – and have their eyes set on a record-breaking 2018.
ZenOffice have seen 17 per cent sales growth after half a year.
Realising growth across all seven divisions, they have seen particularly strong growth across MPS, Print & Promotion and Workwear all growing more than 20 per cent.
They have also been awarded the Xerox Gold Concessionaire Partner of the Year for 2017 for the second year.
Bruce Davie, ZenOffice Managing Director, says: "Our strategy of providing a differentiated offering continues to pay dividends, with growth across each of our seven divisions.
"Our acquisition by OfficeTeam and the coming together of these two great businesses has already helped to further develop Zen."
ZenOffice was acquired by OfficeTeam in April and continues to be run independently under their existing management but able to leverage the scale and expertise of OfficeTeam.