Oldham food business makes new trade ties
Date published: 21 February 2019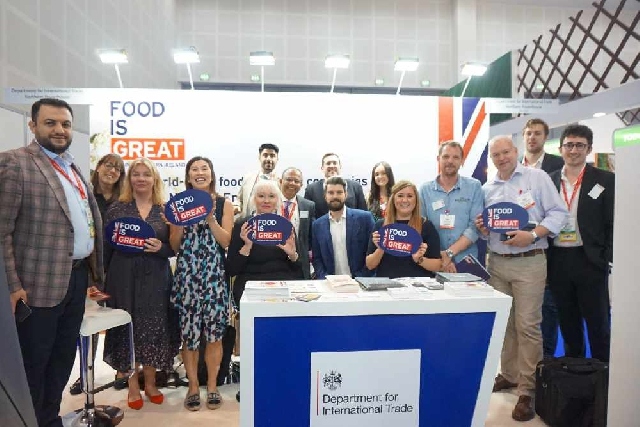 Delegates from the North West at the Gulfood Festival
An Oldham business was one of six food and drink companies from the North West who have been looking to get new international trade ties in Dubai.
Chilled and frozen food manufacturer Kesan Foods, on the Forge Ind Est., Greenacres Road, exhibited as part of a Northern Powerhouse-led delegation at the Gulfood festival.
The event in it's 24th year, is the world's largest food and drink trade show attracting more than 100,000 visitors each year and features 5,000 food & drink exhibitors from around the world.
The businesses showcased their products supported by the Food is GREAT campaign - the cross-departmental initiative between the Department for Environment, Food and Rural Affairs (Defra) and the Department for International Trade (DIT). The scheme aims to showcase UK food and drink overseas, and to help businesses to export.
Paul Stowers, Head, UK Regions – North West at the Department for International Trade, said: "Food and drink exports in the North West increased to £1.9bn in the year to September 2018.
"We are seeing this appetite for food and drink from the region grow, and trade missions like Gulfood allow local companies to showcase their products on a global level and capitalise on these exporting opportunities.
"If these North West companies can find success on their export journeys, there's no reason others can't too. I'd encourage businesses looking to start selling their products overseas, or to grow their exporting activity, to get in touch with us now."
Businesses looking for support from an ITA to begin or to grow their exports, should contact 0333 320 0392 or email info@tradenw.org.