Play your part in helping reduce book poverty
Date published: 26 February 2018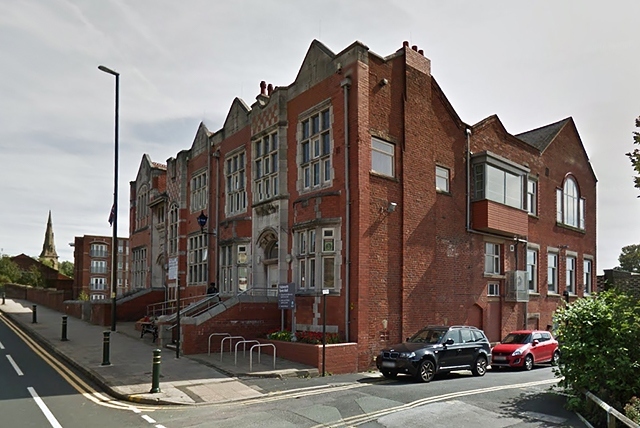 The library at Failsworth will be a hive of activity on World Book Day later this week
A unique crowdsourcing campaign has been launched in Greater Manchester with the aim of achieving one objective: reducing book poverty for the region's most disadvantaged children.
The "Gift of Books" campaign, which launches on World Book Day this Thursday,calls on the people of Oldham and Greater Manchester to donate a copy of their favourite childhood book, which in turn will be gifted to one of the 40,000 children in the region who have no books of their own.
The initiative - a partnership between Stockport business cartridgesave.co.uk and the National Literacy Trust - will see collection points pop up in the region between now and May 31, allowing Greater Manchester book lovers to share their love of the printed word.
To take part, visit: www.cartridgesave.co.uk/printwhatmatters/gift-of-books/ to find your nearest collection point, and simply drop your gift off, with a printed note explaining why you enjoyed it so much.
How donating a book will make a difference: five key facts facts:
1. One in eight of the most disadvantaged children in Greater Manchester say they don't have a book of their own at home.
2. In England the median hourly wage of workers with the highest levels of literacy is 94 per cent higher than for workers who have the lowest levels of literacy.
3. Reading for pleasure is more important for children's cognitive development than their parents' level of education and is a more powerful factor in life achievement than socio-economic background.
4. Low levels of literacy cost the UK an estimated £81 billion a year in lost earnings and increased welfare spending impacting on the economy as a whole.
5. Literacy has been found to have a relationship with depression. 36 per cent of those with low literacy were found to have depressive symptoms, compared to 20 per cent of those with the highest levels of literacy.
Director of the National Literacy Trust Jonathan Douglas said: "The "Gift of Books" campaign is a an absolutely brilliant way to encourage children in Greater Manchester to fall in love with reading.
"It will really help to ensure the next generation are better equipped to tackle education, work and life."
The National Literacy Trust and Manchester City Council are also working together and have developed the Read Manchester campaign to promote reading and boost literacy throughout the city.
They work with libraries, schools, businesses and communities to raise the profile of reading for pleasure, and have given away thousands of free books to children in the city.