Beat the Winter Blues Royton Townswomen's Guild
Date published: 14 January 2019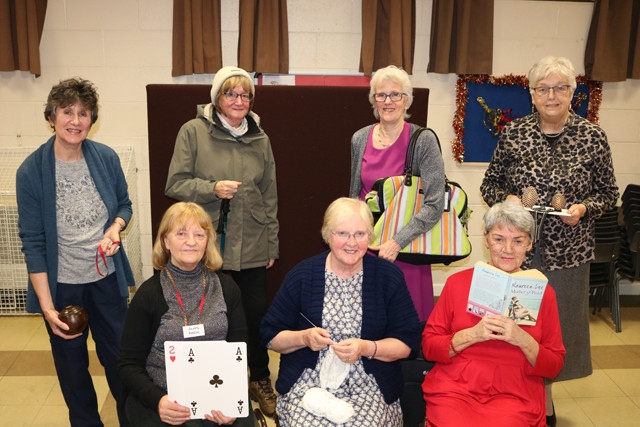 The TG Activities Group
Throughout 2018 the members of Royton Townswomen's Guild kept themselves busy with a stream of activities, events and fundraising for their chosen charity of the year, Parkinson's UK.
Their recently launched book club has been a great success and coincides with the five other sub-groups including knit and natter, walking and bowling that members can take part in.
Meeting on the third Tuesday of every month, this is a growing group full of fun and camaraderie with lots to offer fellow women of the borough.
Barbara Micklethwaite, Chairman of Royton Townswomen's Guild, said: "It's a new year and we want to share what the Guild does to encourage new members to join us.
"There is something for everyone to enjoy and joining in with the activities and events we have on offer is a great way to remain entertained through the winter months and beyond."
Over the past twelve months, the Royton Townswomen's Guild have hosted various speakers, tasted cheeses from across the British Isles at their cheese and wine evening and enjoyed a play brought to them by Playhouse 2 to celebrate their suffragist roots.
Not to mention their trips out to the World of Wedgewood in Stoke-on-Trent, a visit to Capesthorne Hall in Cheshire and the National Memorial Arboretum in Staffordshire to name but a few.
With a great line up of activities and events to look forward to in 2019 what are you waiting for?
For anyone interested in becoming a member or to enquire about visiting a Guild meeting for a taster, phone 01706 841759 or email bmanilow07@aol.com