Oldham cancer charity throwing open its doors for World Cancer Day
Date published: 04 February 2019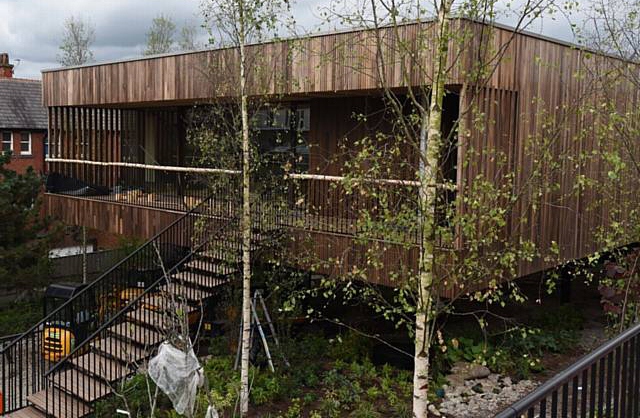 Maggie's Oldham
A charity that looks after cancer patients in Oldham is throwing open its doors to mark World Cancer Day.
Maggie's in Oldham is showing off their facilities from 1pm on Monday.
There is the opportunity to meet their team and find out more about how they care for people with cancer – along with their family and friends.
There will be tea and cake at the event, which is running until 3pm.
Maggie's Oldham is based in the Sir Norman Stoller Building at the Royal Oldham Hospital, Rochdale Road.
World Cancer Day is marked every year on the 4 February.
It is designed to empower everybody who is affected by the disease to raise their voice collectively and take personal action – in a bid to do more to fight cancer.
The official website says is the only day on the global health calendar where everybody affected can unite and rally under the one banner of cancer in a positive and inspiring way.
Drop in to the event at Maggie's Oldham is free – and there is no need to book.