Letter: Send your MP a save the date card
Date published: 19 December 2017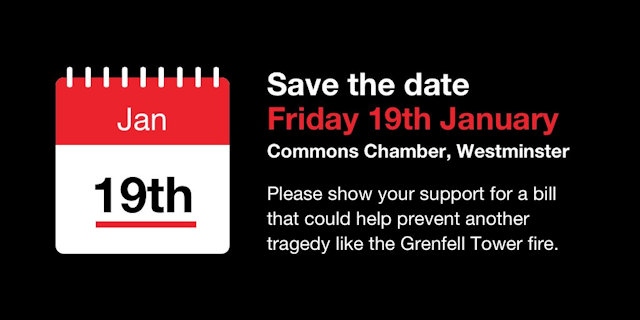 The Fitness for Human Habitation Private Member's Bill
Dear Editor,

The Fitness for Human Habitation Private Member's Bill on Friday 19 January and vote in support of this potentially lifesaving measure.
MPs will be debating a new bill that could help prevent another tragedy like the Grenfell Tower Fire.
This bill will empower social and private renters to take legal action over unfit and unsafe conditions.

The bill will only pass if enough MPs turn up to support it – readers can make this happen by sending your MP a save the date card.

It will take just one MP to block the Fitness For Human Habitation Bill.
It will take one hundred to turn up and support it. It is important our MP is there on the day.

This can be done in a few moments online at:
https://www.postbug.com/embed/#/details/pb/467

Thank you.
Yours,
Andrew Wastling
The views expressed are those of the author of the letter and not those of Oldham Chronicle.