Oldham schools are going head-to-head in borough-wide litter-picking competition
Date published: 01 November 2017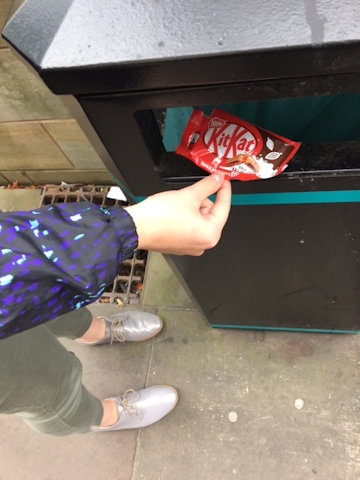 Oldham Council is calling on every school pupil in the borough to pick up at least one piece of rubbish every day
Every school pupil in the borough is being called on to pick up at least one piece of rubbish every day to help their school be crowned litter champions.
Throughout November all Oldham schools are going head-to-head to be the Oldham Secondary School Litter Champion and an Oldham Primary School Litter Champion.

To enter:
Pick up a piece of litter.
Take a photo or a video, which includes the rubbish picked up.
Throw it in a bin.
Email it to the council at marketing@oldham.gov.uk stating which school you represent.
Teachers, parents, guardians, and local residents can enter, just make it clear in your email which school is is being represented.

Each school will receive one point for a picture of one piece of rubbish picked up and three points for a picture, including 10+ pieces of rubbish picked up between November 1 and 30 November.

There are two trophies to be won...
The primary school with the most points throughout November will win the 'Oldham Primary Schools Litter Champion' trophy.

The secondary school with the most points during November will win the 'Oldham Secondary Schools Litter Champion' trophy.

Councillor Barbara Brownridge, Cabinet Member for Neighbourhoods and Cooperatives, said: "The population of Oldham is more than 230,000. If each resident picked up just one piece of rubbish each day we would see a huge difference.

"It is a great example of how we can all make significant change when everyone does their bit. So I am urging you, next time you are walking down the street and you see a piece of rubbish, put it in a bin. It really will make a huge difference.

"We are really looking forward to seeing young people across the borough getting enthusiastic about the environment."

For more information and full terms and conditions visit:
https://www.oldham.gov.uk/press/article/1458/oldham_schools_are_going_head-to-head_in_borough-wide_litter-picking_competition