Parents impressed at Oasis Academy Leesbrook open evening
Date published: 20 November 2017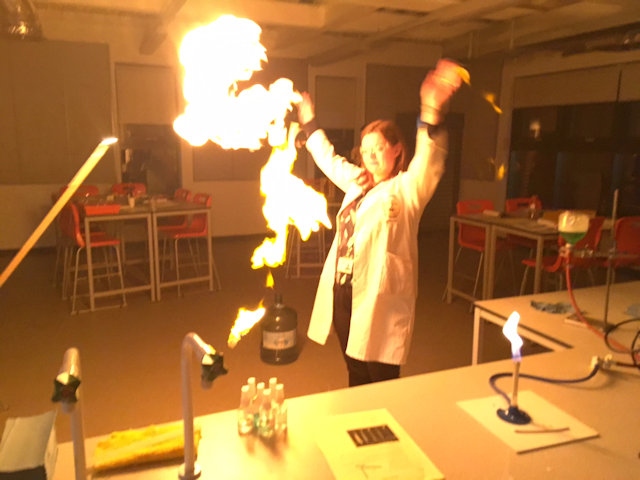 Oasis Academy Leesbrook Open Evening
Oldham's newest secondary school, Oasis Academy Leesbrook, has held its first ever open evening – and parents were so impressed they were signing up there and then for their child to attend.

Following the Department for Education's approval of plans for the school in April, preparations have begun in earnest. Oasis Community Learning, the multi-academy trust behind the school, has already appointed the Academy's Principal and is working closely with the Local Authority and other stakeholders to ensure that the education offering is outstanding from day one.

The Open Evening was the first chance for parents and potential students to come and get a feel for what the school will be like.

Sarah Livesey, Oasis Academy Leesbrook Principal, said: "When you develop a new school, there is lots of planning and preparation to do to ensure the Academy has the strongest of foundations. After many months of hard work behind the scenes, it was great to finally meet those who we want to serve; our future students and their families.

"The night was a real success and the feedback was incredibly positive. What parents really liked is that Oasis Academy Leesbrook will gradually take students in over several years, reaching capacity in 2022, meaning that the school will effectively grow with their child.

"The close-knit and caring environment that we will create, combined with our strong academic ambitions, meant that parents were completing application forms on the night."

Oasis Academy Leesbrook will open for Year 7 and Year 8 students from September 2018. Initially students will learn at the newly established Oasis Academy Oldham's Middleton Road campus, before moving to a new facility, expected to be just off Lees Road, in 2020.

Parents can apply for places until the end of November, even if they have already completed a Local Authority Admissions Form naming other schools.

Ms Livesey added: "What we are excited about is that Oasis Academy Leesbrook gives local parents a choice. Families can apply for their children to join us alongside any other preferences they have made. That means that, when places are allocated in the spring, they will have options.

"We are holding another Open Evening next week, and we would like to invite all local families who will are currently thinking about a secondary school place for their child. We would be delighted to meet with you and explain more about Oasis Academy Leesbrook."

The second Open Evening is on 22 November at 6.00pm at Oasis Academy Oldham's Middleton Road Campus.

John Murphy, CEO of Oasis Community Learning, says: "We are delighted to be opening a brand new, community-focused secondary school for the young people of Oldham, Oasis Academy Leesbrook."

"At Oasis we care passionately about the progress of every child, regardless of their background or starting point - this school will be no different.
"We have appointed a Principal who has a track record of developing schools which deliver exceptional education, and with the support of the wider Oasis family, together we will establish an Academy is 'Outstanding' from the very first day.

"This will be a school that the whole community will be proud of."