Entries invited for the Portico Sadie Massey awards
Date published: 26 February 2018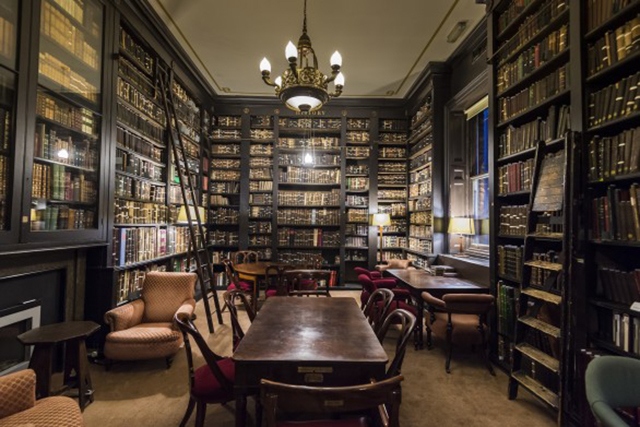 Award presentation evening will be held at The Portico Library
Manchester's Portico Library has invited schools from across the north-west to enter their students for the Portico Sadie Massey awards, which are aimed at encouraging a love of reading and writing in the young people of the region.
The reading awards are themed around 'My Favourite Book' and the writing awards comprises a piece of original narrative based in the North of England with the setting featuring strongly in the story.
The Portico Library runs author led workshops throughout the year, to inspire, share tips and guide towards writing the winning reviews and stories.
The awards aim to complement the work being done by teachers in relation to the National Curriculum, which states that: 'All pupils must be encouraged to read widely across both fiction and non-fiction to develop their knowledge of themselves and the world in which they live, to establish an appreciation and love of reading, and to gain knowledge across the curriculum.'
Pupils participating in the reading awards will be asked to write a short review of a favourite book, aimed at persuading other people to read it.
The length is either 300 words for KS2 and 500 words for KS 3 - 5.
The writing awards comprise a short story between 1,000 and 1,500 words. There is no limit on the number of submissions that can be made by each school.
Each individual entry must be accompanied by an entry form and these can be found on the website - www.theportico.org.uk
The prizes include book tokens, certificates, and school visits by well-known writers. Most exciting of all, the winning book reviews and short stories will appear in Time Travellers and the Crystal Dome.
The award presentation evening will be held at The Portico Library on Thursday, June 28, where all the winners will be celebrated in the company of their guests, Portico Library staff, the judges, and special guest, Pete Kalu from Common Word Writer and Development Organisation.
The closing date for entrants this year is Friday, March 16.
The awards are supported by Alex Massey, who wishes to foster a love of reading amongst young people in a way that will keep alive the name of his much-loved wife, Sadie, who had a lifelong love of reading.