Nine teams to bid for Best Student Business prize
Date published: 23 March 2018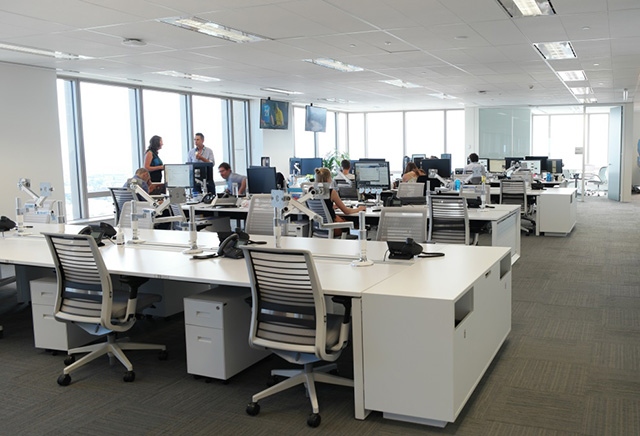 Who will be crowned the Best Student Business?
by Kim Malcolm
Nine teams will go head to head on Tuesday (March 27) to wow a judging panel in a bid to be crowned Best Student Business for the 2017/18 term.
The initiative was set up by the Greater Manchester Youth Enterprise and is run in collaboration with schools and colleges across the Oldham Borough.
On Tuesday the Radclyffe school, Hathershaw College, Saddleworth School, Oasis Academy Oldham, Oldham College, Oldham Sixth Form College, Newbridge High School, North Chadderton and Oldham Hulme Grammar School will battle it out to gain top recognition, hoping for a place in the Greater Manchester Showcase later on in the year.
The Company Programme is set up and run by Greater Manchester Young Enterprise and enables participants to experience what it's like to develop and manage their own company.
The programme runs throughout one academic year with students making all decisions about their enterprise, from deciding on the name and product to creating a business plan, managing the finances and selling to the public at trade fairs and events.
They are supported by a volunteer Business Adviser and have access to a range of resources to help manage the company.
Teams track their progress using self-assessment tools and compete against other schools in local, regional and national competitions.
Lucy Forshaw, from Greater Manchester Youth Enterprise, said: "This is a fantastic programme for young people, they have a real opportunity to see what it is like first hand to run and manage a business.
"It teaches them invaluable skills that they can take on with them into the working environment and hopefully encourages them into a career in which they will flourish."
With the Oldham Borough having a large number of schools, Forshaw hopes that more will come on board with the programme.
Currently there are 14 schools participating, but with skills and apprenticeships being high on the government agenda, perhaps this is the way to encourage our youth to a more rewarding career path.
Recent studies on the programme have shown that 95% of young people of young people felt they have improved at least one employability competency, including self-esteem, problem solving and resilience, with 76% of teachers agreeing that the Company Programme raises young people's career aspirations (understanding what various roles entail in terms of responsibilities).