Two Oldham girls passed GCSE two years early
Date published: 29 August 2018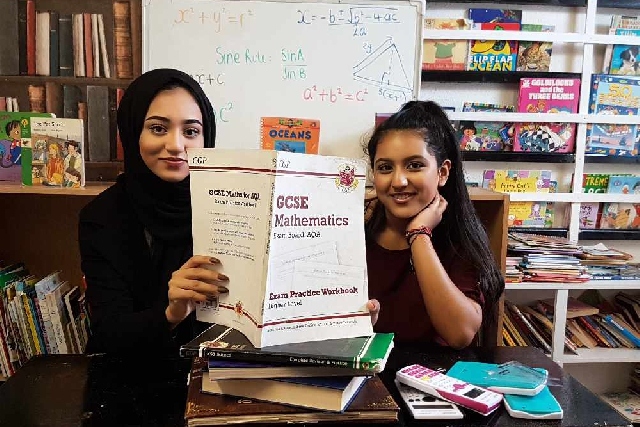 Oldham students get their exam results early
Thanya Zara Ahmed, aged 14, Waterhead Academy achieved a GRADE A (7) GCSE MATHEMATICS
Thanya said: "It wasn't as hard as I thought, I practiced a lot. Entering with A-star Tuition privately, meant there were less students in the exam hall and I didn't feel nervous".
While her mum was delighted with the result: "She's a hard-working girl and took this challenge on herself, we are very proud of her".
Meanwhile Aleena Aslam, aged 14, achieved a GRADE B (5) in GCSE ENGLISH LITERATURE.
Aleena said: "I was shocked that I had passed with a B grade and I'm very happy with my result".
Both girls trained and entered for their exams privately by Neelam Aqil at A-star Tuition, Lees Road, Oldham.
Very bright girls whose potential was spotted immediately. They have done well and are extremely proud of their achievements. Their families are ecstatic with their results too!