Gunning for a top-class 'Ginema' experience
Date published: 18 June 2018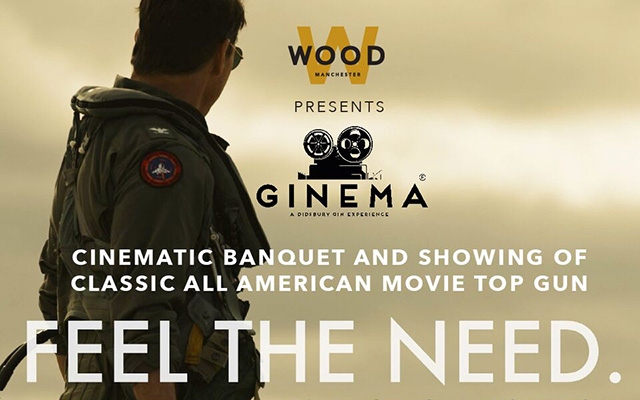 Simon Wood will be bringing fans a first-class 'Ginema' experience
Wood Manchester, owned by Chadderton-based Masterchef winner Simon Wood, is offering Top Gun fans an exciting and delicious dining experience this Independence Day as they team up with Didsbury Gin once again to bring fans a first-class 'Ginema' experience.
On Tuesday, July 3, ticket holders will be welcomed with a Didsbury Gin & Tonic as well as American-themed Kentucky Fried Goose (KFG) canapes, before being seated in the private dining room for the first part of the film.
The room located on the mezzanine boasts Wood's most exclusive gastronomic experience with a personal host to talk diners through the menu as well as providing drink service.
In the intermission guests will settle down to an All American burger with Cajun Fries from the kitchen of Simon, along with more Didsbury Gin G&Ts, before the second part of the film is showed.
After the movie guests will enjoy coffee and petit fours to complete the evening.
Simon said: "With the arrival of the second movie imminently, we wanted to create an extra special all American experience, and celebrate Independence Day in Manchester!"
The founders of Alderman's Didsbury Gin, Liam Manton and Mark Smallwood, will be on hand to talk through the story of the gin and offer some extra inspiration for summer cocktails and mixers for the local gin.
The event will start at 6:30pm and tickets are available for £39 per person by emailing: reservations@woodmanchester.com.
Booking is essential as places are limited to 18 people.