Hearing check challenge issued to Royton residents
Date published: 11 November 2020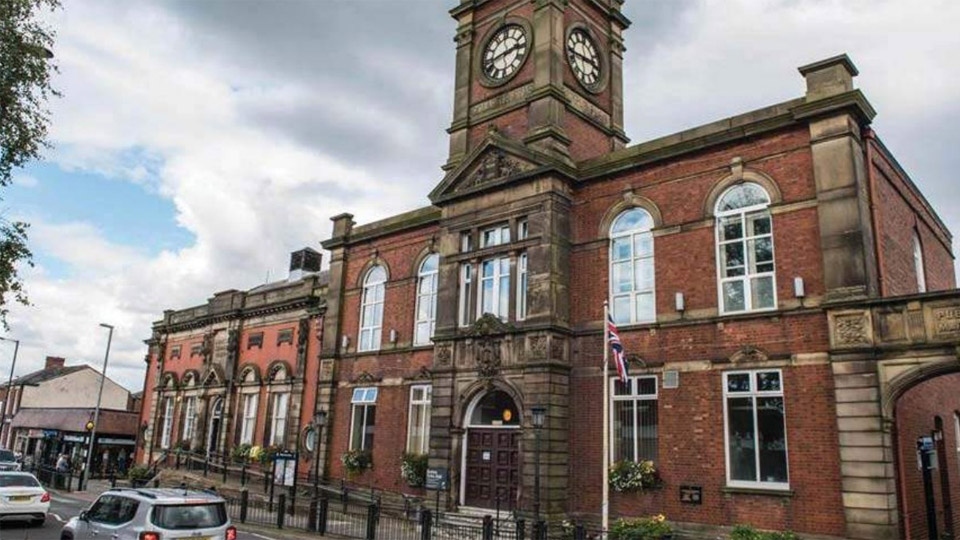 Royton Town Hall
People in Royton are being invited to take an online hearing check if they find themselves regularly in awkward situations after mishearing words or being too embarrassed to ask people to repeat themselves.
The call follows a Scrivens Opticians & Hearing Care study to mark November's Hearing Awareness Month which found two thirds of people said wearing face coverings in the pandemic had affected their ability to hear clearly or make themselves heard.
The poll of 2000 adults revealed the average person was only prepared to ask someone to repeat what they said twice before things start to get uncomfortable and many found inventive ways to pretend they had heard.
Kevin Lennox, manager of the Scrivens branch on Market Square, said: "Our research shows mishearing or not hearing something can make us feel uncomfortable. As we don't like to cause offence or make others feel uneasy we'll frequently resort to going along with it in order to save face or put that person at ease.
"It's not surprising masks, face coverings and screens to help guard against the spread of coronavirus have made it more difficult to follow what is being said.
"But if you find yourself having to ask people to repeat themselves a lot, you shouldn't ignore it as it may indicate hearing loss. As a first step people can take our online Hearing Check Challenge at scrivens.com or get their hearing checked at a local branch, which remains open as an essential healthcare provider with COVID-secure measures in place."
Changes in hearing can be subtle and happen over time. Left ignored hearing loss can lead to social withdrawal and there is evidence of a link with dementia too.
Kevin added: "Regular hearing checks are so important and the earlier we can seek help the better."
The Scrivens study carried out by One Poll found that 67 per cent of people had pretended to hear what had been said if they had asked someone to repeat themselves several times.
Common responses include simply nodding (65 per cent), making a neutral response such as 'hmmm' (59 per cent) and laughing under the assumption they've been told a joke (36 per cent). Some 24 per cent have responded with something agreeable like 'I know what you mean' while 23 per cent simply uttered the words 'oh really?'
For more information and advice see the Sound Insight report.