Paul Young and China Crisis are heading to town
Date published: 09 March 2018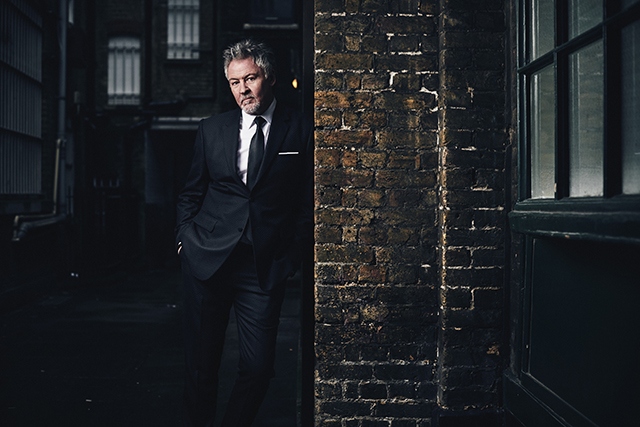 Paul Young is heading to Manchester
A nostalgic night of pure eighties magic is in store at the Manchester Academy 2 on Tuesday, March 20, when Paul Young will play alongside guests China Crisis on the latest leg of the pair's nationwide tour.
Singer, songwriter and musician Paul is still pulling in the crowds after a career spanning over 40 years.
Former frontman with short-lived bands Kat Kool and the Kool Cats, Streetband and Q-Tips, he later became a 1980s teen idol with his solo career.
His most famous hit singles such as 'Love of the Common People', 'Wherever I Lay My Hat', 'Come Back and Stay', 'Every Time You Go Away' and 'Everything Must Change', all reached the top 10 in the UK singles charts.
One of Paul's undoubted career highlights was performing the Crowded House song 'Don't Dream It's Over' at the 1989 Nelson Mandela Tribute Concert, which he later recorded for his 'best of' album.
Paul, now 62, continues to write and record and in 2009 he toured Israel, New Zealand and Croatia for the first time, amongst many other countries.
In 2015, he was contacted by Gary Barlow and was asked to consider recording a song for a soundtrack he was producing for the movie 'Eddie The Eagle'.
The song in question - 'People Like Us' - was a perfect fit for Paul.
Following this, he released his album 'Good Thing', an eclectic collection of Memphis Soul tunes, his first release in 20 years.
Meanwhile, Eddie Lundon and Gary Daly are the founding members of Merseyside faves China Crisis, which was originally formed back in 1979.
They found major success in the UK with five top 40 singles, ten top 50 singles and three top 40 albums and hits.
The band are best known for numerous hit singles, including 'African & White', 'Christian', 'Working with Fire and Steel', 'Black Man Ray' and 'Wishful Thinking'.
Since the late 1990s, China Crisis has concentrated on live performances across the UK, the USA and Canada, as well as further afield in the Philippines, Singapore and Hong Kong.
Don't miss what promises to be a terrific show.
Tickets are now available for Paul Young and China Crisis via: www.manchesteracademy.net/