Are you ready for 'Big Girls Don't Cry'?
Date published: 09 April 2018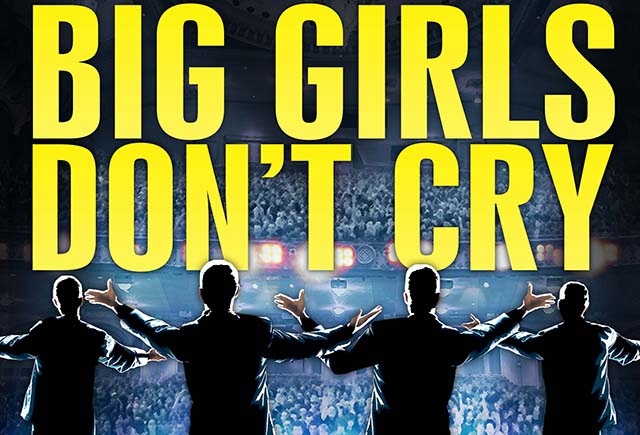 Immerse yourself in the music of the Four Seasons and Frankie Valli at the Oldham Coliseum
From the music that inspired the hit hollywood film Jersey Boys, and shows that are still running today, comes the defining sound of the 60s and 70s.
Now you can immerse yourself in the music of the Four Seasons and Frankie Valli as the 'Big Girls Don't Cry' heads to the Oldham Coliseum theatre on Saturday, May 19.
The Four Seasons propelled themselves to the number one spot with their single Sherry, and beat the Beach Boys on record sales by achieving over 100 million albums sold, and still counting.
From a time when music was music, where gents were gents and gals were gals, comes the definitive tribute band to a lost but not easily forgotten generation of music.
Join a phenomenal cast and live band featuring Lee Matthew as Frankie Valli, and witness a one-of-a-kind event that authentically recreates the sounds of Frankie Valli and the Four Seasons including their hit songs, Walk Like a Man, Big Girls Don't Cry and Rag Doll.
The show allows audiences the chance to hear Frankie's incredible Falsettos and also features his acclaimed solo hits; Grease, Let's Hang On, Working My Way Back to You, Beggin', I've Got You Under My Skin, and Who Loves You.
This internationally acclaimed show brings back the sublime harmonies of New Jersey's finest, and tickets are now available.
Call the box office number 0161 624 2829 or log on to: http://www.coliseum.org.uk/ to book yours.