It really is a 'Smashing' album from these Lads
Reporter: Simon Smedley
Date published: 05 December 2018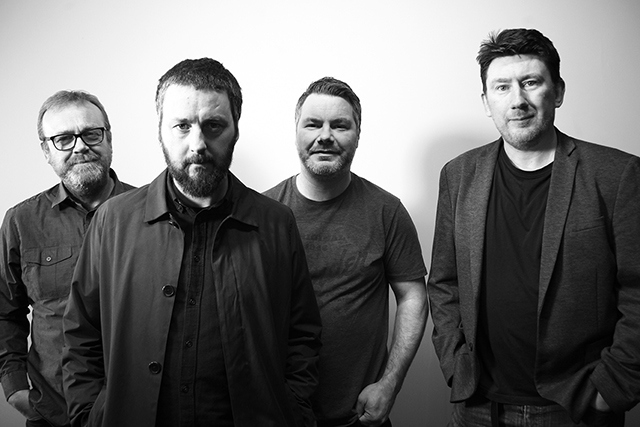 New album: The Smashing Lads
Scroll down for Video
'Buzzing' with a new self-titled album safely tucked up their collective sleeve, Oldham indie band the Smashing Lads are hoping their new offering will open a few more doors.
The band - front-man Joe Whelan, bass/vocalist Mark Burke, keyboard player Pete Wood and drummer Keith Unwin - combine a refreshing indie sound with amazing true-to-life Squeeze-esque lyrics.
The Lads recorded 12 tracks with Phil Bulleyment at Edwin Street Studios in Bury, and early figures for downloads and CD sales are hugely encouraging.
It may be their ages – all the Lads are mid-40s or above – but although they are all super-excited with the fruits of their labour, they will all be keeping their feet firmly on the ground.
"We're just hoping it brings us some experiences," front-man Whelan told the Chronicle.
"Securing some really good support slots in the new year would be good, and maybe some good gigs, but ultimately it's about hoping that people who have listened to the album come to those gigs, in significant numbers.
"That's the hope.
"We don't necessarily feel we want to make a career out of our music, we think that's unrealistic.
"With the music business as it is at the moment, that would be like winning the lottery really.
"Just gaining some experiences is all we're after, and getting people to come and see us and connect with the album.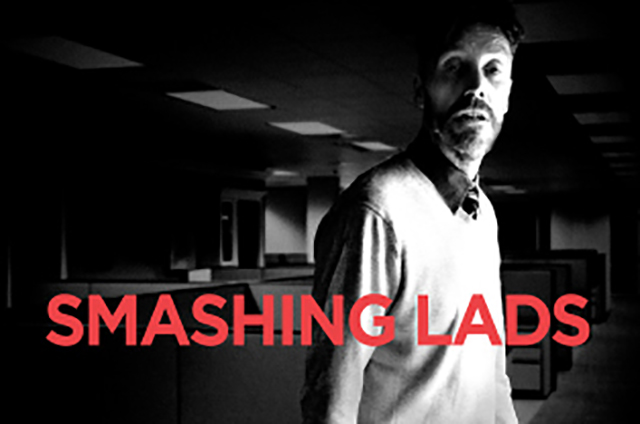 "If people connect with it and get some entertainment and enjoyment out of the music and the lyrics, then hopefully that's reflected things in their lives.
"That would be enough for us.
"I think people will connect with us because the song's themes are identifiable with all our lives.
"I definitely don't think it's an album that people will listen to once and then simply dismiss it.
"We've no expectations with it.
"Maybe if we were younger we might have had more unrealistic expectations, if you like, but though we are buzzing with it, we just won't go around waving our arms about.
"We know it's not enough just to have good music. You might need luck, or to be good looking with a leather jacket, who knows what it is that's missing?
"Everyone has their own views and tastes, so we'll just see where it all takes us."
Unsurprisingly the Lads are fiercely proud of every single one of the 12 songs (my fave is 'Easier said than done', which is accompanied by a terrific video).
"Every song is potentially a single," added Whelan.
"They're all really strong in our opinion, and a lot of people have said pretty much the same since the release.
"There's no fillers on there. Sometimes on an album you tend to get one or two like that, but we just feel so strongly about it.
"The response from outside has been really good.
"The amount of comments has been unreal, and what I like about the comments is that people have said they're playing it over and over.
"They're not just dipping into it, playing it once and maybe dismissing it, what people are saying is that they've got it on repeat and they're playing it all the time.
"It makes us feel good that people are getting entertainment from it.
"I think it is a slow burner in all honesty. More and more people will listen to it and just keep it really, or go back to it."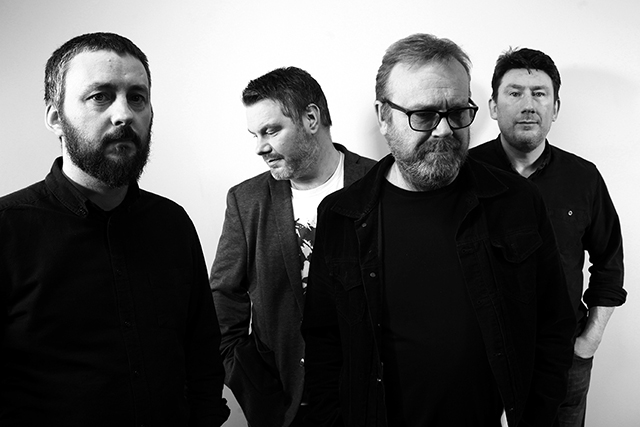 Whether the album does open any more doors for the Smashing Lads remains to be seen – there's no firm gig dates currently booked in the diary – but all four of the band members will always have that hard-grafted-for 'product' that they will clearly always cherish for the remainder of their days.
"Ever since Keith joined in 2013, the dream was always to do an album," said Whelan.
"When he joined me, Pete and Burkey we were only a covers band.
"We put a few things up on SoundCloud, though, and Keith connected straight away.
"He didn't want to do covers, he wanted to focus on our original stuff, and that's how it's been ever since.
"We wanted that finished product. We wanted a dozen songs that sound good, and even if it all falls on its backside now, we've got that product.
"We can all listen to this album when we're in our 70s."
The 'Smashing Lads' album is available via all major download platforms and on CD.
Check out the band's Facebook and Twitter pages for purchase details.
---
Do you have a story for us? Want to tell us about something going on in and around Oldham? Let us know by emailing news@oldham-chronicle.co.uk , calling our Oldham-based newsroom on 0161 633 2121 , tweeting us @oldhamchronicle or messaging us through our Facebook page. All contact will be treated in confidence.
The Smashing Lads' new self-titled album is out now