Who's Next coming to Uppermill
Reporter: Simon Smedley
Date published: 03 October 2019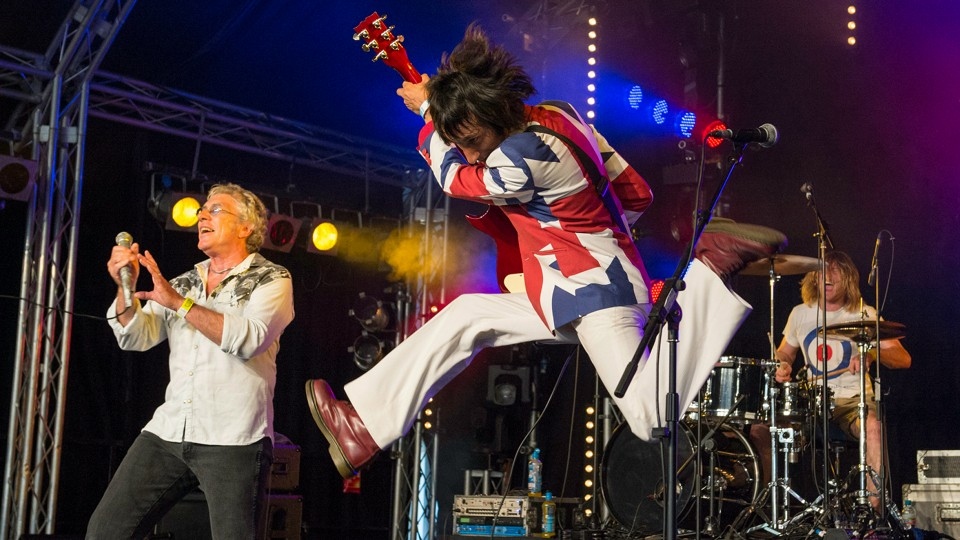 Who's Next
Who's Next front-man Karl Moulden is guaranteeing plenty of 'chaos and confusion' as his top tribute band head to the Uppermill Civic Hall on Friday 15 November.
Four-piece outfit Who's Next - Karl as Roger Daltrey, Dante Gabriel DiCarlo as guitar hero Pete Townsend, Craig Addecott as bassist John Entwistle and Alex Butterfield playing the role of wild drummer Keith Moon - headline the latest mod-themed 'Quadrophenia Night' in the north-west, an event this time jointly organised by locally-based PoPUp Promotions and Drew Stansall.
Karl, who admits he's always been more of a rocker at heart, said: "The band have really enjoyed all the Quadrophenia Night gigs this year since we hooked up with Drew.
"Everyone who joins us in Uppermill will see everything they'd expect from a genuine Who gig.
"There will be a bit of chaos and confusion, and plenty of stage nonsense.
"We'll be cramming in as many mod tunes we can during the set. It's going to be a real spectacle.
"We always go down really well, and Uppermill promises to be no different."
Who's Next's breath-taking set on the night will tip a collective hat to the music of the iconic 1979 film 'Quadrophenia', so punters can also expect mega anthems from the likes of the Kinks, the Ronettes and even Booker T and the MGs.
Bassist Craig and sticks man Alex formed Who's Next back in 2003.
Craig was actually a pal of John Entwistle's.
Karl added: "Craig knew all of John's lines and even had some of his guitars and other bits and pieces.
"Getting Who's Next together was always going to happen I guess.
"We work hard on our shows. We want every single person in our audiences to enjoy their heroes just as they were.
"Nobody ever goes home disappointed."
As well as Who's Next, there's lots more to look forward to on November 15.
As is the case at other hugely popular Quadrophenia Nights, the legendary film will play on a big screen above the stage during the night.
Ace mod/garage band the Lancashire Bombers will provide chief support, while ex-Specials and Prince Buster saxophonist Drew will be spinning the best mod, ska, 2Tone, R&B and soul tunes in between the live music.
The UK-touring Quadrophenia Nights are the brainchild of Drew, whose first theme night took place some seven years ago.
He has certainly nailed a successful formula, with the nights regularly selling out up and down the country.
Drew added: "The demand for these brilliant live mod music events doesn't seem to be going away.
"I'm really proud of the whole event we've created - anyone who buys a ticket is guaranteed a cracking night out."
Tickets are available now and doors will open at 7pm on the night, with the Lancashire Bombers due to hit the stage at 7.30pm.