Chris is onto a Shure 5 thing at exciting Royton studios
Reporter: Simon Smedley
Date published: 09 January 2020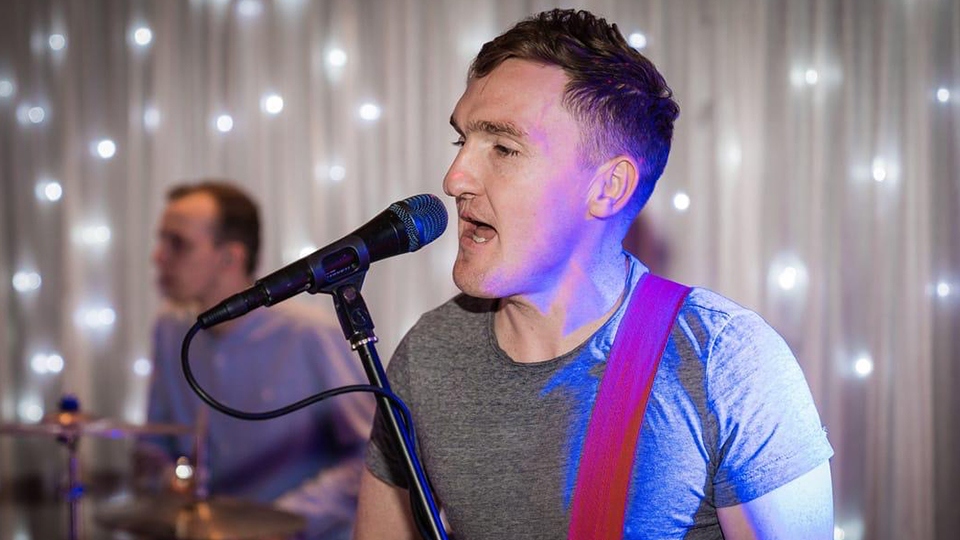 Shure 5 Studios owner Chris Taylor
Now with his feet firmly under the table as the owner of the Shure 5 Studios facility in Royton, Chris Taylor is looking to truly make his mark on the exciting local music scene.
The Shure 5 rehearsal rooms outfit and live venue has actually been around for approximately eight years on Moss Lane, but since taking over from Dave Flint six months ago, Chris has spruced the place up, welcomed a number of new artistes, staged and booked some cracking gigs and is set to open a fully functioning recording studio within two months.
And that's not all.
Chadderton-based musician Chris, now 34, is also welcoming theatre groups and tutors in a bid to coax that undoubted raw talent out of local homes and onto his brilliantly-equipped stage set-up.
Chris, who first took up guitar playing at the age of 11 and has since played in Rever and current band Off the Edge, toured the world as a successful sound engineer for a decade or so before first spotting the Shure 5 facility three years ago.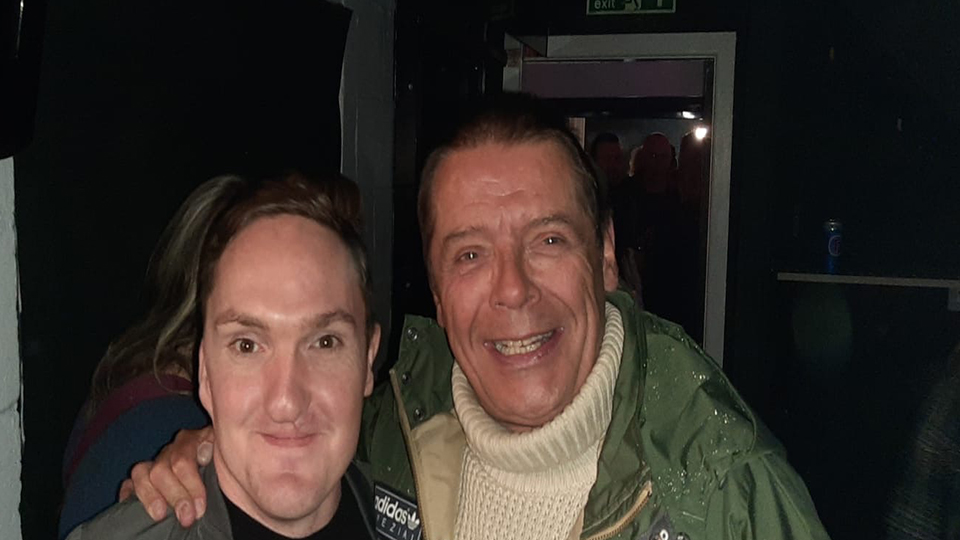 He said: "I was so impressed with what Dave (Flint) did.
"Basically he took an industrial unit, and had the idea and the foresight to put in rehearsal rooms here and there, a studio upstairs and a live room.
"Instantly it was another to for musicians to play and come and watch bands, so for me it was one of the best things ever.
"I'd been busy for years, and I almost moved to China for a job at one point, but just after that I texted Dave and asked about taking over Shure 5, and it basically just started to happen after that."
Chris (pictured above with Mani from the Stone Roses) officially took over Shure 5 on July 1 last year, and since then momentum continues to grow thanks to new, talented artistes keeping him busy and some great live nights, like his relaunch event, a gig by tribute king AKA Noel Gallagher, and one by former local indie faves Rubber Orange.
"That gig was packed," said Chris.
"Everyone was saying 'this is great', and I was the same - I wanted to come to this place!
"That made it so exciting for me. If I had made a place that my friends want to go to. surely now it can be a place that other people want to go to.
"There's some great bands coming here, like the Recreation for instance.
"Their dedication is amazing. They always come in and smash their tunes out for the full two hours, and I do hear some great original material.
"All the time I'm surprised by the quality of the tunes I hear, and that's not just from original bands.
"We have DJs coming in belting out electronic stuff, and some great covers bands too, of all different ages and genres.
"Already I'm realising that everything is different from day to day here, we've even got a band in at present who haven't even got a name yet.
"I find that really exciting to hear them, and so I always put them in the room next to reception so I can hear them.
"This place is a real creative hub, and that's exactly what I want it to continue to be.
"I want people to rehearse here, then maybe record their tunes upstairs, and then play their set in front of a live audience at their own gig.
"We've even opened the door to theatre ad drama groups too now.
"I want Shure 5 to be the place around here where people can create stuff."
Forthcoming gig-wise, Shure 5 is hosting Mark Morriss (from the Bluetones) on January 31 (almost sold-out), Chris Helme (ex-Seahorses) on April 3, a Sedeci Promotions local band night on April 11, Parcel O'Rogues on May 30 and Steel Blossoms - a brilliant country band from Nashville, USA - on July 4.
Other regular monthly showcase events are planned.
For any information about gigs and the facilities available at Shure 5, including a promotional video filming service for artistes, contact Chris on 07397 775537.
Check out the website at: www.taylorsshure5studios.com
---
Do you have a story for us? Want to tell us about something going on in and around Oldham? Let us know by emailing news@oldham-chronicle.co.uk , calling our Oldham-based newsroom on 0161 633 2121 , tweeting us @oldhamchronicle or messaging us through our Facebook page. All contact will be treated in confidence.