Doncaster game is huge for Latics, says caretaker boss
Date published: 25 January 2019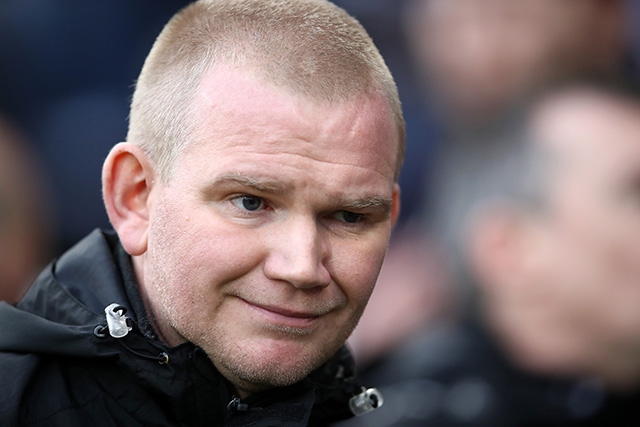 Pete Wild won't be in the away end again for this FA Cup tie
Oldham Athletic's caretaker manager will have a near-fully fit squad to pick from for this weekend's FA Cup tie with Doncaster.
Only Dan Gardner, who is out for the season, is not available.
Jonathan Benteke and Chris O'Grady returned to training this week.
League Two Latics travel to the Yorkshire for the fourth round tie – though they have not won since dumping Premier League Fulham out of the competition earlier this month.
Since then, Oldham have drawn with Forest Green and lost to Macclesfield.
Caretaker boss Pete Wild admits there is some pressure to do well, even though their opponents are from the league above.
He said: "This is a huge game for the club.
"A good cup run pays a few bills, it gets bums on seats, and it gets people dreaming of FA Cup success.
"It's hugely important we have a good cup run.
"Doncaster is a really tough game, Grant [McCann] and Cliffy [Cliff Byrne] have got them playing some really good stuff over there and they're two people who I really admire in the coaching business.
"It's going to be really tough and we've got to be at our best to have a chance.
"I said last Saturday, if you're not at your best, you'll get beaten – and we did.
"If we're not at our best, we'll get beaten."
The caretaker boss should have been in the away end for Latics' FA Cup success over Fulham in the last round, but had to give up his ticket to take charge of the team.
Asked if he was superstitious to buy another ticket for the away end this weekend, Wild laughed off suggestions.
"I'm not that fussed," he said.
"I can't afford to keep buying tickets I'm not going to use!
"All my pals are going, though, so that's got to be a lucky omen."