Oldham need a reaction after Macclesfield loss, says Wild
Date published: 24 January 2019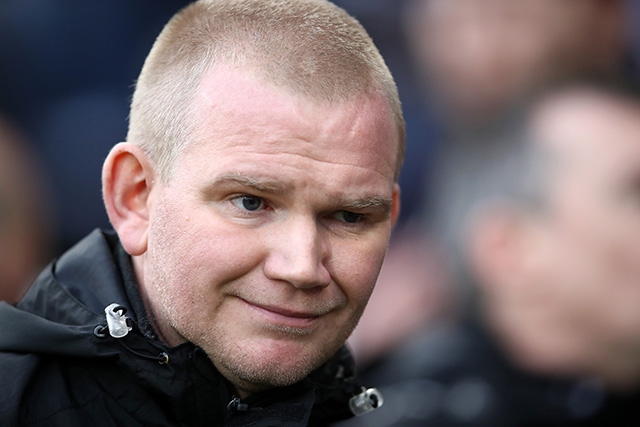 Pete Wild wants to see his team step it up for the game with Doncaster
Oldham Athletic need a reaction from their defeat at Macclesfield when they face Doncaster in the FA Cup on Saturday.
That's according to caretaker boss Pete Wild, who was left fuming by his side's display in the 2-1 loss at the Moss Rose.
He spoke out at the end of that match – and backed up his point when he spoke to the press on Thursday.
Wild said he'd demanded more from his squad in training.
But he said the players had responded to the blow of the first since the caretaker manager took charge.
"The lads have been excellent," he said. "We ramped the intensity up after such a disappointing result on Saturday.
"We got amongst the lads and they've responded really well.
"Training has been really lively and it's probably been the best week's training we've had since I took over for this interim period."
Latics had led in the first minute at Macclesfield, but barely threatened after that and fell to a 2-1 loss.
Wild said he made sure the players didn't forget the performance in a bid to stop it happening again.
"I revisited it on the training ground on Monday and we spoke about it," he said.
"I told them that my thoughts hadn't changed.
"I told them thought that we let everybody down and we let ourselves down and it's up to us to put it right this week.
"That's something I feel we've done, but actions speak louder than words and we'll see the true test on Saturday.
"It disappoints me that we have to ask for a reaction.
"We shouldn't be in this position to have to ask for a reaction, but we are and we need it on Saturday.
"It's not just the players, but the staff as well – we have to take responsibility as well."