MP questions support for busier station
Reporter: Iram Ramzan
Date published: 13 December 2016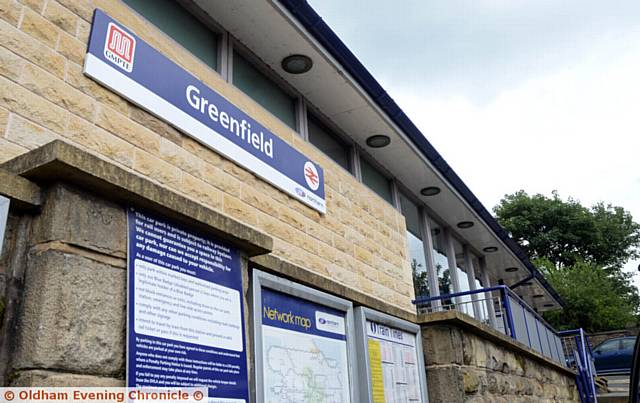 GREENFIELD station
OLDHAM East and Saddleworth MP Debbie Abrahams has expressed concerns about services for local passengers, after figures showed that the numbers of people using Greenfield station has increased.

The number of rail passengers using the station has risen from 314,512 in 2014-15 to 338,694 in 2015-16, an increase of 7.69 per cent according to figures released by the Office of Rail and Road (ORR).

Concerns

Mrs Abrahams, who is lobbying for fairer trans-Pennine train fares, said: "These latest statistics from the ORR show record numbers using Greenfield station which is good news for the environment but it does raise legitimate concerns for local rail users.

"On a daily basis I have constituents contacting me with their concerns about the low number of trains running each hour, the frequent overcrowding, the quality of the rolling stock and the ever-increasing cost of tickets. Frankly, they have a point. The cost of getting across the Pennines by train is far too high and I will be keeping the pressure up on the government to start taking action on these issues especially as rail operators have announced the cost of tickets will be going up by an average of 2.3 per cent early in 2017.

"On top of these worries I'm still concerned at the lack of progress in making the station accessible to people with mobility issues, such as wheelchair users and parents with small children.

Funding

"The Department for Transport's latest response to my calls for improved accessibility at Greenfield station stated its footfall was among the lowest of the stations considered for funding, despite the huge increases in recent years, and consequently the bid was unsuccessful.

"It is unacceptable that given that Greenfield has seen the largest percentage increase in usage of any station between Manchester, Huddersfield and Leeds that the government continues to drag its feet on improving access."