MP set to hit the airwaves
Reporter: Iram Ramzan
Date published: 23 December 2016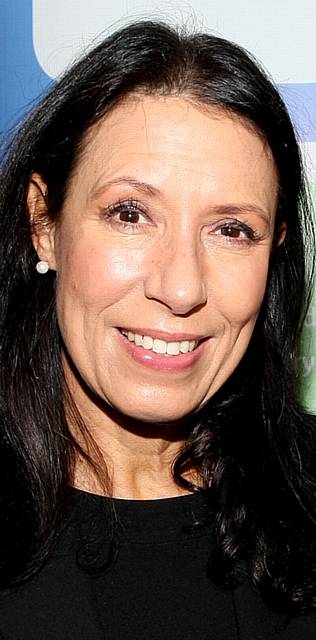 DEBBIE ABRAHAMS
MP Debbie Abrahams will be ruling the Oldham airwaves on Christmas Day.

Mrs Abrahams, MP for Oldham East and Saddleworth and Shadow Work and Pensions Secretary, has recorded a special Christmas interview for Radio Cavell - Royal Oldham Hospital's 24-hour information and entertainment service - in which she will choose her favourite seasonal music and looks back over 2016.

The interview will be broadcast on Christmas Day at 1pm and 8pm on the hospital's channel 5 or on any radio on 1350AM.

The interview also features a carol specially recorded for the programme by the Singing for the Brain choir which is a group for people in the early to moderate stages of dementia, and their carers, who meet every Wednesday at the Oldham Music Centre from 1.30pm to 3pm.

Mrs Abrahams requested the choir sing O Come All Ye Faithful.

She said: "The reason I've selected this carol is because it was my mum's favourite and unfortunately she had Alzheimer's disease and died a few years ago.

"Singing is a real therapy for people with dementia and is such an enjoyable activity for all of us. I know I enjoyed singing with mum and I'm sure that people with dementia and their carers will enjoy it as well.

"I'd encourage anyone who enjoys a little sing-song, and would like the company and support provided by the group, to go along and join in."

The interview is co-presented by Radio Cavell stalwarts Derek Harding and Phil Edmonds.

Derek told the Chronicle: "We're delighted that Debbie is featuring for the fourth year in a row in our Christmas Day special.

"The interview is an interesting insight into what the Christmas music means to her and also gives listeners details about what she's been up to during 2016 and what goes on behind the scenes in Parliament."

He added: "There will be many people in hospital on Christmas Day, or at home on their own, so it's great that we've managed to put together a show to help keep them entertained and, perhaps, give them a little company too."

For more details about Singing for the Brain, contact the Alzheimer's Society on 0161-962 4769 or email manchester@alzheimers.org.uk.

The next Singing for the Brain session at the Oldham Music Centre is on January 11.