Minister now considering Buckley case
Reporter: Ken Bennett
Date published: 29 December 2016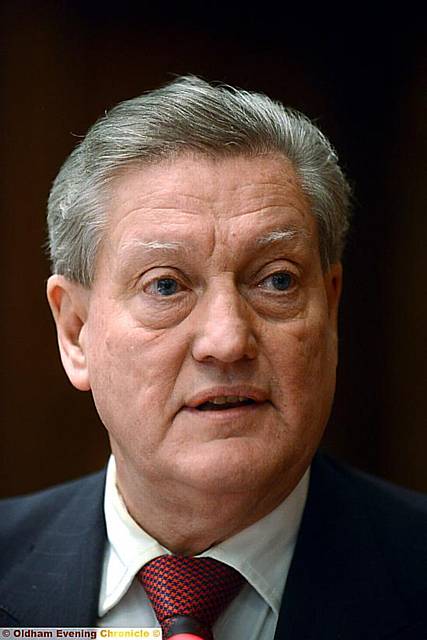 Councillor Mike Buckley
A SADDLEWORTH woman campaigning to have a shamed councillor removed from office, is "encouraged" by a response from a top government minister.

Holly Wood, who is appealing to Cllr Mike Buckley to step down from the parish council, says she plans to take soundings from villagers in Dobcross and Diggle.

Councillor Buckley was found guilty of downloading indecent images of naked boys on his computer, in December 2015.

Since then, there has been a determined effort to remove him from office.

Ms Wood met Marcus Jones, now minister for local government, with a delegation of parish councillors and Debbie Abrahams, MP for Oldham East and Saddleworth.

Now, she has received a letter from the minister in which he says he is "very concerned" about Buckley.

He says: "The public rightly expect high standards from elected members and where that behaviour falls short of these expectations, it erodes public trust in local democracy.

"I am giving this matter very careful consideration. Particularly, considering not only how to address this issue, but how we might legislate for any changes once agreed, to bring any new measures into force.

"I will ensure you are kept up to date with developments," he adds.

Today, Ms Wood said: "I am encouraged by Marcus Jones' response to my continued communication in regards to amending the Localism Act 2011.

"I believe he understands the public's concerns that anybody convicted can remain as a public figure.

"Cllr Mike Buckley is a convicted child sex offender. He is on the sex offenders register and has restraints on what he can and can't do.

"What isn't covered by the law is his removal from Saddleworth Parish Council, because he didn't receive a custodial sentence of more than three months.

"This applies to any councillor - parish or local borough. As we all know, councillors do attend events where children are present.

"In the case of Cllr Buckley, as long as he is not left alone with a child, he can attend theses events.

"To the public, this is absolutely outrageous!" she declared.

"There are a few people who continue to state I am on a witch hunt with Cllr Mike Buckley.

"This is not the case," she stressed.

"I am trying to protect the children up and down this country who could still come into contact with convicted child sex offenders, all due to this loophole in the law.

"I will continue to campaign for this change and I know eventually Cllr Mike Buckley will be removed from his position.

"His stance that he was democratically elected is correct, but this was prior to him being convicted.

"His arrogance to ignore the calls from his electorate, his colleagues and peers speaks volumes. Cllr Buckley hasn't even apologised for his crime.

"My next step locally is to contact the residents of Dobcross and Diggle for their views, to see if we, his electorate, continue to support him.

"I believe this response will be overwhelming, but will Cllr Buckley listen?

"I highly doubt it, but if you are listening Cllr Buckley, please resign and allow Saddleworth to move on from this issue and concentrate on the good work Saddleworth Parish Council is doing, not your stance of digging your heels in, and believing we the public are wrong."

Issues surrounding Cllr Buckley were raised again at this month's parish council meeting.