Visa delay cost me dream job
Reporter: Iram Ramzan
Date published: 13 March 2017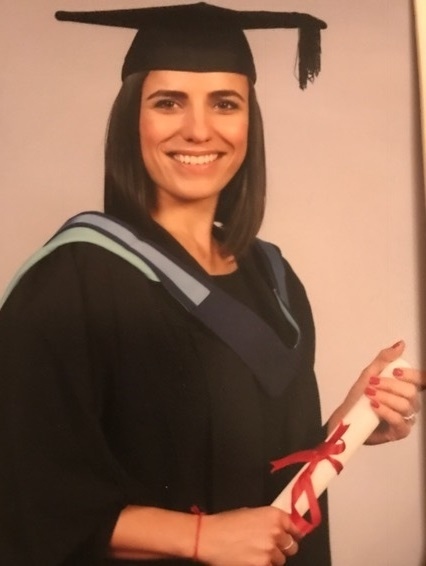 IRYNA O'REILLY
A SOLICITOR in Grotton claims she lost out on her dream job and was unable to enjoy her married life after the Home Office failed to process her visa in time ­- and is now raising awareness of others who might be in the same situation.

Ukrainian-born Iryna O'Reilly (nee Lysenko), who has lived in the UK for 16 years, married husband Matt on September 27, 2016, with the permission of the Home Office and applied for a UK spouse visa on October 7.

Iryna graduated in law at the University of Manchester University in 2010. She is a qualified solicitor and has completed her bar training, which means she is also a qualified barrister.

Decision
She lived in Swinton before moving to Oldham six years ago.

Iryna was previously working for a law firm in Cheetham Hill, with the relevant work permit, but after getting married had to get the spouse visa to start work at another firm in January this year.

A confirmation letter from the Home Office arrived on October 28, stating that a decision would be made within eight weeks and that in the event that they are unable to do so the Home Office would write to the couple with a new time frame.

However, the Home Office failed to make a decision within the eight weeks and no letter was sent to them to advise otherwise or the reason for the delay.

The couple's solicitor then sent a letter to the Home Office on November 11 enclosing further payslips and requesting an update.

Emphasis was put on the fact that Iryna was due to start work on January 3, 2017, urging the Home Office to expedite the decision or at least confirm that she was entitled to start work.

On January 19 the Home Office said a decision would be made by February 23 ­- on the day there was still no decision.

As a result, Iryna was unable to start work. Her potential new employer, a personal injury firm in Manchester, held the post open for as long as they could but, after two months of waiting, said they had to fill the post on February 24.

It was even more disappointing for Iryna, who was granted the visa just four days later.

Iryna (34) said: "The law firm were really supportive. They were absolutely devastated. I explained my situation. It was rather embarrassing. I had to go into a meeting and say unfortunately I don't know what's going on and I might not be able to work. They were really understanding.

"It was an amazing job with a very good salary in a brilliant location. I could have had really good career progression. The Home Office deprived me of the chance to prove myself to them. Now I have to start the job search and interview process again.

"It affected my day-to-day life. We couldn't travel. I wasn't working so I was in the house all the time. It was quite stressful."

Iryna and Matt went to Debbie Abrahams, MP for Oldham East and Saddleworth, who highlighted their case in Parliament by making a Point of Order and asking the Speaker to advise her on how the Home Office could be held to account for taking five months to resolve a process that should ­- by its own standards ­- take eight weeks.

Mrs Abrahams said: "The way the Home Office has treated Iryna is appalling but, unfortunately, this is not a rare occurrence.

"In fact most of my dealings with this department are about overdue decisions that have a devastating effect on those who are left waiting for unreasonably long periods of time.

"The damaging affects of these delays on ordinary people, like Iryna and her husband Matt, is unacceptable and the Government must act quickly to ensure that the Home Office improves its performance, especially given the number of EU citizens who have already applied to stay in the UK following the EU referendum."

In response, Speaker of the House of Commons, John Bercow, said: "Responses should be timely and substantive.

"There is nothing more infuriating than hearing absolutely nothing and finding that one's follow-up letters or emails or telephone calls are simply ignored. It is both deeply dissatisfying and also, frankly, somewhat discourteous.

"I would very gently say in the direction of ministers that I've come to know the honourable lady over the last few years and she's a very persistent parliamentarian and campaigner so if people think she'll go away that is an extraordinarily misguided view. There isn't the slightest prospect of that happening.

"The honourable lady will keep burrowing away on behalf of her constituents until she receives a response and rightly so."

Although Iryna was granted the visa in February, she and husband Matt want to raise the plight of other couples who may be facing the same predicament.

Matt (42), who is self employed, said: "I'm incredibly proud of Iryna and the way she has fought for her rights against the Home Office and even had her case raised in the House of Commons by our MP.

"She's fighting for all the people who are so unjustly treated by the Home Office who don't seem to care about anyone's basic human rights.

"The right to be with your family life, your right to freedom, your dignity. All of these have been taken away from Iryna over the last five months but she has never given in.

"It's not just about the financial burden so much but the emotional. It affects your whole family life.

"It affects many people. The whole point isn't to get sympathy from people but to represent everybody who is going through exactly the same situation.

"We want to highlight this very serious issue.

Iryna said she feels as though their lives have been put on hold and does not understand why it took her case to be dragged out for so long. She does not believe her situation was complex or difficult.

"We have been unable to enjoy being newly married, unable to go on our honeymoon and the constant delays and lack of any communication from the Home Office have also resulted in me losing the opportunity to take up my dream job," Iryna went on to say.

"Had the Home Office made their decision within the eight week deadline they set themselves, Matt and I could have moved on with our life and I could have continued with my career.

"Not to mention the fact I would also have been paying taxes and National Insurance contributions since the beginning of 2017.

"I have worked for 10 years to get the qualifications I needed to work as a solicitior.

"I don't understand why the Government allows a decision process to be unnecessarily dragged out preventing a person from working and contributing to society.

"I'm astounded as to why, or how, it could possibly take five months to consider a case like mine, and how my solicitor's, and my MP's, requests for action have been completely ignored.

"Because of what has happened in my case it is paramount for me to raise awareness of the inadequacies of the Home Office and the whole immigration system so that this doesn't happen to anyone else."