£500 bounty to catch cat shooter
Reporter: Lucy Kenderdine
Date published: 31 August 2017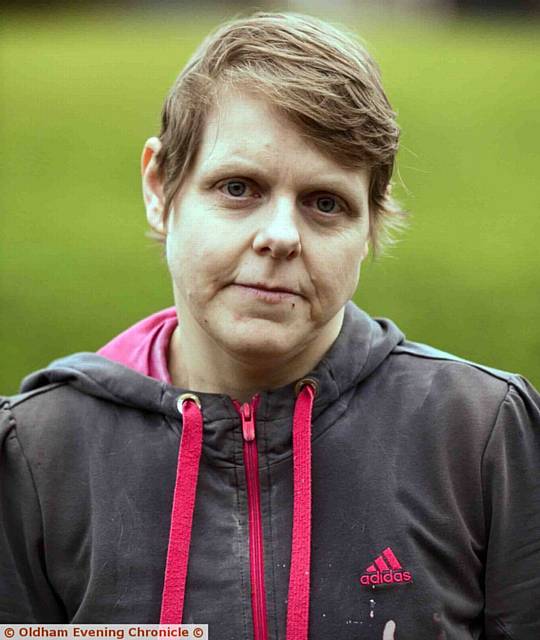 CAT-lover Cheryl Williams
A £500 REWARD for information is being offered after a cat owner's beloved moggy was shot by a pellet gun and needed emergency surgery.

Cheryl Williams, of Rosewood Crescent, Chadderton, was devastated when her one-year-old cat Coco was discovered with pellets lodged in her chest.

The cat had returned to the 47-year-old's home, dragging its leg on Sunday and Cheryl immediately took her to the vets.

An X-ray at the RSPCA Greater Manchester Animal Hospital in Salford confirmed that the leg was broken, but also discovered a number of small pellets, believed to have been shot by a pellet gun were lodged in the cat's chest.

Pellets

Cheryl, who currently has five cats, including Coco, said: "I was told that they couldn't take the pellets out and if they moved even the smallest amount within her chest it would kill her.

"She is recovering in the animal hospital at the moment but it is horrible to think she has been targeted by someone with a pellet gun."

It is the fourth time one of Cheryl's cats have been shot by an airgun, with one dying following the attack.

Two cats Mesha and Tia were shot in 2014, with Mesha dying from her injuries while Tia lost a leg.

Then in December last year her precious tortoiseshell cat Autumn was shot in the leg.

Cheryl said: "I've had enough now. I feel like I'm being targeted, as I've spoken to other cat owners in the area and they've not experienced any trouble.

"My friend has now put forward a £500 reward for information so we can find out who is doing this and bring them to justice.

"But if it carries on I may have to consider relocating to keep the cats safe."