Labour of love - for the people
Reporter: Dawn Marsden and Helen Korn
Date published: 27 April 2012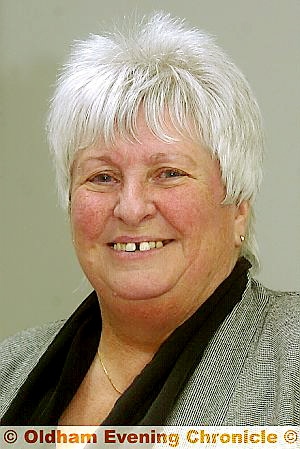 Barbara Dawson: much missed.
TRIBUTES have poured in for Failsworth councillor Barbara Dawson, who has died following a short battle with cancer.

Her husband David has vowed to stand as a Labour candidate in her ward, Failsworth East, at Thursday's local elections.

Mr Dawson had supported his wife's vibrant career in local politics for many years and was looking to win a seat alongside her on Oldham Council.

The devoted mother of three and grandmother of six, whose passion was for her community, was cabinet member for co-operatives and community development.

She died in the early hours of Thursday at Dr Kershaw's Hospice.

The Labour councillor (67), from Clifton Street, first won her seat in Failsworth East in 2004.

After losing to the Conservatives by eight votes in 2008, Mrs Dawson regained her place on the council in 2010.

She served as chair of the Failsworth and Hollinwood Area Committee and became the first chair of the Co-operative Commission, which was established in summer, 2011.

Before she joined the council, she worked as a childminder in Failsworth.

Mr Dawson described his wife as "the cornerstone of the family" and their children, Debra, Stephen and Nicola feel devastated to have lost their loving mum.

Nicola said: "We will remember her as someone who was loving, caring and generous. She would do anything for anyone — often going out of her way.

Jim McMahon, council leader, said: "Although her passing is difficult to accept, we need to be grateful we were blessed with knowing Barbara and we will miss her greatly."

Councillor Richard Knowles, Mayor of Oldham, added: "Councillor Dawson was a real community champion."

Members of the public, friends and colleagues will be able to pay their own personal tributes in books of condolence at the Civic Hall entrance (Rochdale Road) and Failsworth Town Hall. There an online book of condolence at www.oldham.gov.uk/barbaradawson.