Abrahams backs call for tough press regulator
Reporter: Richard Hooton
Date published: 30 November 2012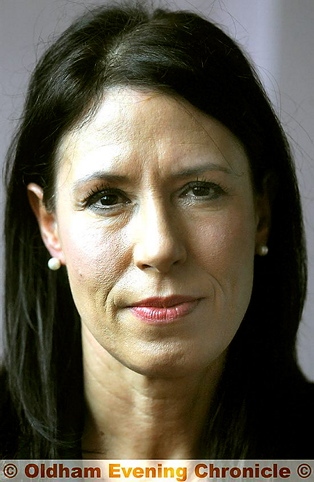 ABRAHAMS: back Leveson proposals
OLDHAM MP Debbie Abrahams has welcomed the Leveson recommendations and urged the Prime Minister to implement them.

After an inquiry into press intrusion lasting more than year, Lord Justice Leveson called for the establishment of a muscular new independent regulatory body, backed by legislation, with the power to require prominent apologies and impose fines of up to £1 million.

The recommendations exposed deep divisions within the coalition Government with Prime Minister David Cameron voiced "serious concerns and misgivings" about legislative action — saying the press should be given "a limited period of time" to show it could get its house in order.

But Deputy Prime Minister Nick Clegg said he believed Leveson's model could be "proportionate and workable" and insisting Parliament should push ahead "without delay".

Oldham East and Saddleworth MP Debbie Abrahams said: "Self-regulation of the media has clearly not worked. Too often under the guise of 'public interest' the media has clearly gone too far driven by money not morals.

"It's very disappointing to hear the Prime Minister hedging his bets in his Common's speech suggesting that he won't be backing all of the Leveson recommendations.

"I agree with the principle that we should exclude political involvement in press regulation; that's how totalitarian regimes behave, not a democracy like ours.

"Having said all this it is really important that we remember that the vast majority of the work the media does, especially our local media providers, is a vital part of our daily lives and they provide an invaluable service to us all."

Cross–party talks are now under way.