Drawing up a case to honour Jack
Date published: 01 March 2013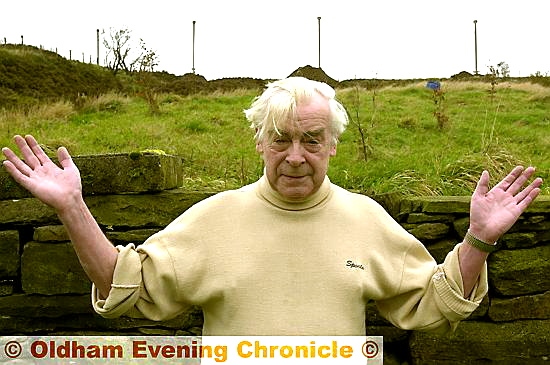 Jack Kirkbride: cartoonist whose sketches brightened up the day
OLDHAM Council is planning to erect statues of famous Oldhamers along Union Street to mark the arrival of Metrolink. Here's another candidate, former Chronicle and international cartoonist Jack Kirkbride.
CARTOONIST Jack Kirkbride was born in Oldham in 1923 and is the father of Coronation Street star Anne Kirkbride.

But Jack was himself a star of sorts: for years he gained acclaim for thousands of topical cartoons, which appeared in publications all over the world.

Jack had left school at 14 to become an apprentice painter and decorator. When he was drafted into the Army at 18, he started drawing cartoons to pass the time.

From 1942 he was a driver with the Royal Army Service Corps, and fought in the Normandy campaign in 1944.

He finally called himself a professional cartoonist after selling his first sketch to a national newspaper in 1953... and went on to appear in most national papers and magazines such as Punch and in recent years, The Oldie. His sketches raised laughs around the world; he was so popular in Germany he adopted a suitable pen name, Jacki.

Jack was of course the Chronicle's cartoonist for nearly 50 years from 1958, his scenes and characters of everyday Oldham life brightening the day for many readers.

The cartoonist was a founder member of the Cartoonist Club of Great Britain and won his first prize at the Waddingtons International Cartoon Festival in Margate in 1989.

The cheery, outgoing character with a wry sense of humour died in 2006, aged 83.