Solicitor struck off
Date published: 05 November 2013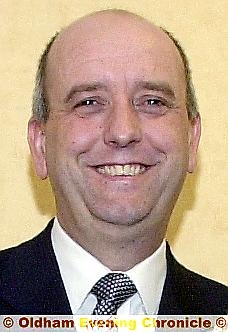 Alan Cockburn
A FORMER senior partner in an Oldham law firm has been struck off for breaching codes of conduct.

Alan Cockburn (54), of Megsons LLP, Church Lane — which closed in May — was removed from the Roll of Solicitors and ordered to pay £30,000 costs following a disciplinary tribunal in London in September. The judgment has just been made public.

Five allegations surrounding the conveyancing of properties on behalf of the brother-in-law of Mr Cockburn's practice partner, Satjit Abbas, were proved. The tribunal said the allegations were of "the most serious misconduct" and he had "failed to comply with his professional obligations" regarding client, the Yorkshire Bank - which lost hundreds of thousands of pounds in mortgage loans, still unrecovered.

It was the second time Mr Cockburn, of Uppermill, faced disciplinary proceedings. In 2009 he and Mr Abbas were threatened with suspension and fined £7,500 each with £21,000 costs after admitting 12 allegations of general misconduct

Mr Cockburn's former colleague, Robert Schofield, of Grasscroft - a consultant at Megsons - faced a joint disciplinary hearing, as did the firm.

Mr Schofield - declared bankrupt in 2009 - admitted three allegations including failing to comply with codes of conduct. He was fined £6,000 with £11,146 costs

The tribunal imposed a requirement for Megsons - which closed earlier this year - to reapply for recognised body status only with the tribunal's permission.

The firm was ordered to pay £6,000 costs.