'Ban Islam' candidate kicked out of UKIP
Date published: 09 May 2014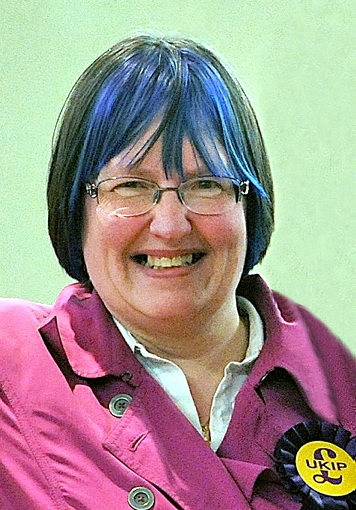 Jackie Garnett - no longer a UKIP candidate
A CONTROVERSIAL Oldham election candidate has been barred from representing UKIP after calling for Islam to be banned and mosques to be demolished.

UKIP has dropped Jackie Garnett as an official candidate for Royton South ward in this month's Oldham Council elections. She is expected to stand instead as an independent.

UKIP's Oldham branch chairwoman Muriel Taylor confirmed Mrs Garnett will not be standing for the party but declined to comment further.

The Chronicle reported how Mrs Garnett posted a statement saying "Ban Islam and knock down all mosques" on her Facebook page — which has since been deleted — under the pen-name of "Aunty Jack Aguero".

Carolyn Wilkins, Oldham Council¹s chief executive and returning officer, said: "Once a candidate has submitted their nomination papers for election there is a period when they are able to withdraw from standing. This deadline has now passed and the election will go ahead with the nominated candidates."
UKIP leaders visiting Oldham last week distanced themselves from her views and launched an investigation. UKIP deputy leader Paul Nuttall said: "The comments are not party policies in any way, shape or form. They are not comments I would make and I do not agree with them."

The Chronicle has made a number attempts to contact Mrs Garnett without success.

The news about Jackie Garnett comes just days after Harry Perry, a UKIP candidate in Stockport, was told he will not be representing the party after posting anti-Islamic and homophobic rants on social media. He will now be standing independently.