Breath of life
Reporter: ALEX CAREY
Date published: 25 August 2014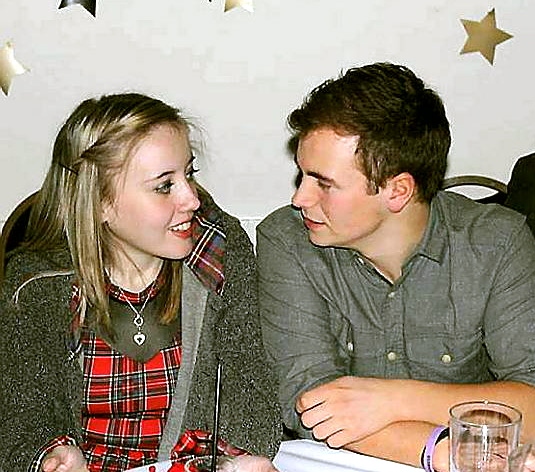 KEEP smiling through . . . Shaun and Sophie
A DEVOTED fiance is urging more people to sign up to be an organ donor as his wife-to-be faces an agonising wait for a life-saving double lung transplant.

Childhood sweethearts Shaun Bradbury, from Lees, and Sophie Wheeler, from Moorside, share the same birthday and got engaged a day before they both turned 21 last month.

But Sophie, currently in hospital, has suffered cystic fibrosis all her life — making it hard for her to breathe and digest food. Over the years her health has continued to decline and in 2008 she had to have a lung removed.

Sophie is now on the list for a double lung transplant - and the phone could ring at any moment.

But due to the lack of suitable lungs and of people signing up as organ donors, one in three patients dies while waiting.

Shaun, who met Sophie at Counthill School, said: "Please sign up to the organ donor list and inform family members of your wishes. The thought of having organs removed after death puts some people off, but could potentially save lives.

"Despite the fact that Sophie can spend weeks in hospital getting treatment, I love spending every possible moment with her. She is just amazing to be around, and despite everything that happens to her she always keeps a smile on her face.

"She deserves that phone call; there is absolutely nothing I wouldn't do for this girl."

And Shaun is true to his word: on October 5 he will launch himself on a zip-wire 820 feet across and 90ft above the Manchester Ship Canal. So far he stands to raise over £700 for the Cycstic Fibrosis Trust.



Interested in joining the organ donor list? Find out more at: www.organdonation.nhs.uk

Interested in sponsoring Shaun's zipline challenge? Visit http://uk.virginmoneygiving.com/giving/ and searching for Shaun Bradbury.