Beekeeper Bob finds his queen
Date published: 16 December 2014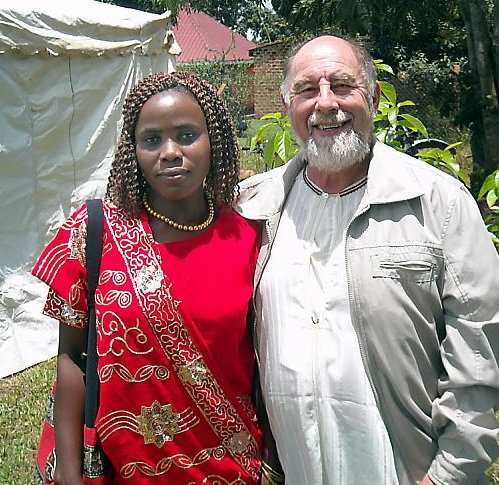 Bee keeper Bob Holland and Justine Mbabazi
OLDHAM'S bee-keeping community is buzzing after the head of their swarm has finally found his honey — over 4,000 miles away.

Acting chairman of Oldham and District Beekeepers' Association, Bob Holland, is set to marry his queen bee Justine Mbabazi, in Uganda, next April.

The pair met while Bob was on a mission with Revival Church, Stalybridge, to the Ugandan orphanage it supports near Kampala, where Justine is house mother to 12 orphans.

Bob (67), a builder and cabinet maker from Stalybridge, says it was sweet love at first sight as he waxed lyrical about his bride to bee.

"When I first looked into her eyes I saw her heart right away," said Bob, whose building business helps to fund his charity work around the world.

"She has a heart for those children and a heart for God and in doing so she has won my heart.

"We became very close and fell in love, something just clicked."

But, as Bob explained, the proposal went less smoothly.

"I'm also a magician," he said. "I was performing tricks for the children and I made the engagement ring appear out of thin air and put it on her finger, the children loved it, but I put it on the wrong finger and it was too small so we couldn't get it off!

"I've made sure the wedding ring is a size bigger."
To read a full version of this story follow links to the e-Chron digital edition or buy the Chronicle.