Saved by a voice from grave
Date published: 15 January 2015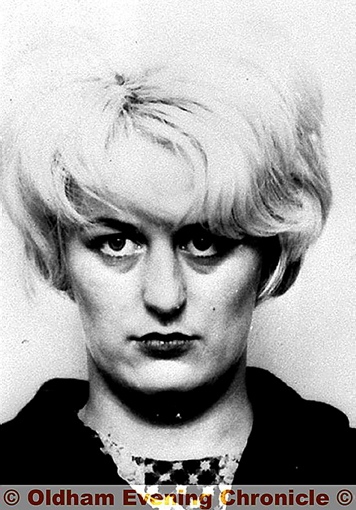 Moors murderer Myra Hindley
AN Oldham medium claims Myra Hindley and Ian Brady tried to abduct her when she was a child - but the voice of their victim Keith Bennett helped her to escape.

In her new book "Shadow Hand" Maria Whitworth, who grew up in Oldham but now lives in Washington, USA, tells the chilling tale of how in 1965, Hindley grabbed her by the arm when she was eight and tried taking her to Brady.

Maria says Hindley knelt next to her and offered her money and a lift home from Daisy Nook fair.

Moments before this Maria said she heard in her head the voice of a young boy — whom she believes was 12-year-old Keith Bennett.

When Hindley started walking hr away to find Brady, she knew her intentions were bad and that she needed to escape. Then the voice of Keith Bennett told her to run for her life.

In the book Maria says: "She (Hindley) was smiling but I saw the intention to hurt written across her lips. Then a voice - of the little boy - exploded in my ear saying, 'run, run for your life'.

"I noticed a tall, dark haired man approaching us and they seemed to know each other. I heard the voice again and just for a second her grip on my arm loosened. I slipped free and ran like the clappers without looking back."

Months later, she says, after she was playing when news of Brady and Hindley being arrested appeared on TV: "My stomach heaved and twisted as black and white mug shots of the pair came on," she said.

In the book Maria also says Hindley connected with her from the grave two years ago and told her in detail about what happened to Keith Bennett, which is also in the book.