Love split ends in tragedy
Reporter: ALEX CAREY
Date published: 29 January 2015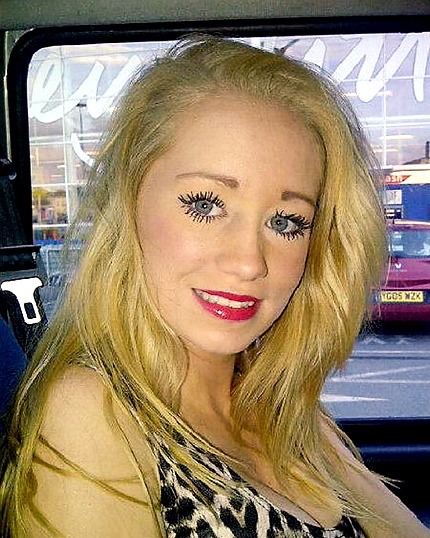 Holly Anderson: cry for help
A HAPPY-go-lucky teenager hanged herself following trouble with her boyfriend.

Hairdresser Holly Drew Anderson (19) was found at her home at Clough Road, Failsworth last September after falling out and breaking up with her "on-off" boyfriend, who she had known for three years.

Holly was found with a letter to her boyfriend saying she was trying to win him back - and that she was lost without him. She also sent him text messages warning him what she was going to do, Heywood Coroner's Court heard.

Holly had sent pictures of herself with a rope round her neck to her sister moments before she died. Coroner Simon Nelson ruled the death as misadventure as he could not be sure Holly, a former Failsworth High School pupil, intended to kill herself because it appeared she was seeking her boyfriend's attention.

Their relationship had ended and Holly had become distressed at his lack of response to attempts to contact him. She sent him text messages on the afternoon of September 11, telling him what she was about to do. She asked her sister to tell her boyfriend to ring her one last time.

Family members rushed to her flat in Failsworth but couldn't get an answer. Her uncle Mark James later climbed through a window. He found Holly hanging and began CPR before police and paramedics took over. She was pronounced dead in hospital later.

Mr Nelson said: "It is clear that she was finding it extremely difficult to come to terms with what had happened in that relationship. I perceive a scenario where Holly would do anything to gain his attention.

"I don't believe I could ever be sure that Holly intended the consequences of her actions. I believe that she so wound up that she wasn't thinking straight.

Holly's family was left stunned. Her mother Lisa Robinson said: "I just want people to know what a happy-go-lucky girl she was. She had everything to live for and will be very sadly missed by all of us.

"She absolutely shocked us all, it is totally devastating.