Kennels with pedigree
Date published: 08 April 2015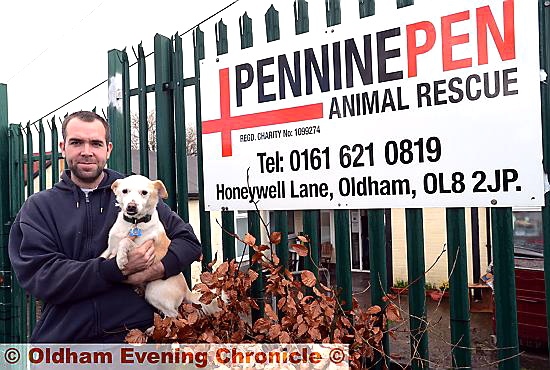 CHARITY boost . . . Pennine Pen Animal Rescue manager Michael Waugh with Chicken the dog
A DOG'S life at Oldham's Pennine Pen Animal Rescue is about to get even better.

Support Adoption for Pets has awarded the Honeywell Lane-based charity £20,000 to extend and improve two kennel rooms.

Julie Flanagan, assistant charity manager, said: "The rooms aren't currently in use as they are in need of a complete refurbishment. With the grant we can do the work, which means we will be able to double our intake of dogs."

Support Adoption For Pets is an independent charity established by Pets at Home in 2006. It has since helped over 650 re-homing centres and animal welfare organisations across the UK.