Give us the money, George
Date published: 06 October 2015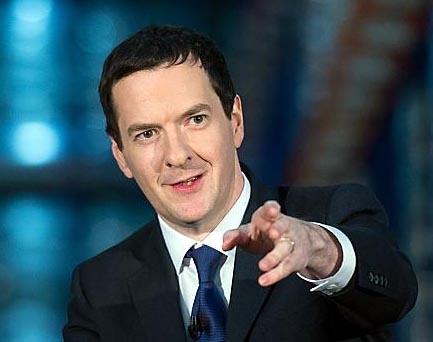 Chancellor George Osborne: we want a fairer settlement from you.
Newspapers across the region today come together to demand a fair devolution deal for Greater Manchester.

Following Chancellor George Osborne's address to the Tory conference in Manchester, our unprecedented joint campaign calls for £7bn more in devolution — including the health cash we desperately need; fair council and police funding; northern transport projects to be put first and an accountable, open system of governance.

For the first time the Oldham Chronicle has joined the Bolton News, Wigan Evening Post and Manchester Evening News and its sister titles to take a united stance on the most sweeping changes to our region in generations.

We believe devolution is right for Greater Manchester. As a region we know better than Whitehall what works for us. But first we need a fair settlement to go with it.

That means government providing the cash we need to get our devolved healthcare system off the ground — so we can start to cut the scandalous mortality rates suffered by our people.

It is literally a matter of life and death.

Greater Manchester's leaders have asked Mr Osborne for just under £1bn to do this. We back this demand.

We also back their call for a further £6bn in further devolution to help us expand the Metrolink network, create jobs and take more powers over skills, council tax, stamp duty and air passenger duty.

But fair devolution also means giving individual town halls — the bodies that safeguard our most vulnerable children and elderly, who shelter the homeless and fund our libraries — a fair settlement.

Over the past five years, our deprived communities have seen council funding hacked back at up to 26 times the scale of wealthy communities elsewhere.

Yesterday the Chancellor announced the most radical shake-up in council funding since the poll tax was scrapped.

But the details are unclear.

While we now know he wants councils to rely on business rates — rather than government grants — to pay for basic services, he has also said he plans to hand them more responsibilities. This must not be a cut by stealth. Councils must not be left even further out of pocket as a result. And local economies must not be abandoned to the mercy of the free market.

There's more. We want a fair deal for our police force, the frontline of defence in protecting our community.

Greater Manchester Police is facing cuts of up to £150m by 2019. Not only is that not safe, it is not fair. The Government is considering cutting highly populated urban areas more severely than wealthier, rural areas.

That cannot be allowed to happen. Greater Manchester will fight this every step of the way.

We welcome the government's announcement that the Trans-Pennine rail electrification is now back on track, but George Osborne must close the gap between London transport funding and that in the North-West to prove he is serious about the Northern Powerhouse.

If Mr Osborne wants us to decide our own futures, he must give us the resources to do it. He must not set us up to fail. But this is not just about George Osborne. We also issue a call to our local leaders.

Greater Manchester must have accountability. No more closed-door decision making. The region's super-council – and the bodies related to it – needs reforming so everyone can understand what it does and why it does it.

If our leaders, both locally and in Downing Street, want the public to support their plans, it is up to them to make that happen.