Town hall chief McMahon in MP contest
Reporter: Richard Hooton
Date published: 30 October 2015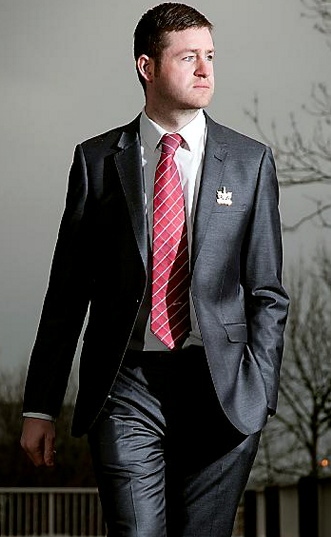 Oldham Council leader Jim McMahon will stand as Labour candidate in Oldham West and Royton
OLDHAM Council leader Jim McMahon has joined the race to be Labour candidate in the Oldham West and Royton by-election.

Though McMahon has turned down previous opportunities to be an MP elsewhere, he says he couldn't refuse the chance to represent Oldham.

In a message to fellow Labour councillors, he wrote: "I have never seriously considered standing for parliament. It is true I have been asked and I've discounted the chance to stand before.

This is different. This is Oldham and it's where my heart is. I feel if I didn't apply I would look back and ask 'what if'."

Today is the deadline for candidates to put their name forward. Other council candidates are believed to include Cabinet members Shoab Akhtar, Abdul Jabbar and Amanda Chadderton, though these have not been confirmed and were named before Councillor McMahon declared his candidacy.

Labour will interview nominees next week and draw up a shortlist for a selection meeting on Thursday.

The election has been triggered by the death of Michael Meacher on October 21, whose funeral is in London on November 13.

Councillor McMahon, a 34-year-old father-of-two, was elected to the council for Failsworth East in May, 2003, and became Labour group leader within five years, rising to council leader in 2011 — at the time the youngest in the country. In February 2014 he was named Council Leader of the Year and is now leader of the Local Government Association Labour Group, representing more than 6,000 councillors nationwide.

The by-election is believed to be scheduled for December 3, though again this is unconfirmed.