Work-test suicide study is 'damning'
Reporter: Alex Carey
Date published: 19 November 2015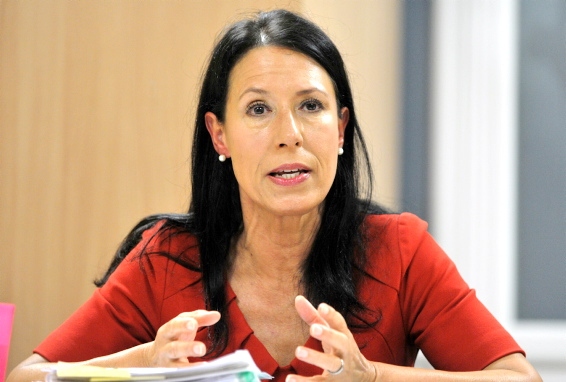 Debbie Abrahams, Oldham East and Saddleworth MP
A STUDY which suggests that nearly 600 suicides among disabled and ill people could be linked to the Government's fitness for work test has been labelled as "damning".

The University of Liverpool and University of Oxford report, in the Journal of Epidemiology and Community Health, estimates that up to 590 people may have committed suicide between 2010-13 as a result of the more stringent Work Capability Assessments (WCA).

Debbie Abrahams, Shadow Minister for Disabled People and MP for Oldham East and Saddleworth, said it was "damning" for the Government.

Mrs Abrahams added: "I wish I could say the findings from this research come as a surprise.

"The evidence I have received as a constituency MP, a member of the Work and Pensions Select Committee and now as Shadow Minister for Disabled People has indicated how damaging this Government's Work Capability Assessment process is to the health and wellbeing of people who are already vulnerable.

"The findings are devastating for the Government.

"They are damning of the Government's treatment of disabled people receiving social security support, and in particular of their Work Capability Assessment process.

"Doctors and disability rights organisations have repeatedly raised concerns that the WCA has had an adverse effect on the mental health of claimants, and this analysis shows that it is independently associated with an increase in suicides, self-reported mental health problems and antidepressant prescribing. Their calls have gone unheeded by the Government.

Overhaul

"But now ministers must listen.

"I have been calling for an overhaul of the WCA; this report shows how desperately it is needed.

"The views and experiences of disabled people have to be right at the heart of that process.

"Labour wants disabled people to be able to play a central role in both the development and monitoring of this."

Mrs Abrahams raised this issue as a Point Of Order in the House of Commons on Wednesday.

The Department of Work and Pensions dismissed the study's findings as "wholly misleading".