TV doctor inspires the next generation
Date published: 27 January 2016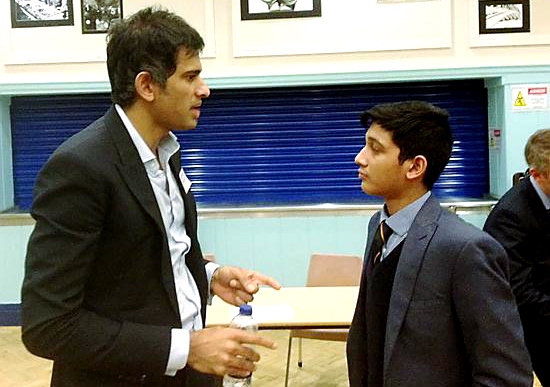 Dr Rangan Chatterjee
AN Oldham GP who stars in a popular TV series returned to his former school to inspire the next generation of doctors.

Dr Rangan Chatterjee returned to Manchester Grammar School, where he was a pupil from 1988-1995, to talk to aspiring medics about his career.

An NHS GP in Oldham, Dr Chatterjee is the star of the BBC One series "Dr in the House", which sees him live with different families in their homes for a month at a time, watching them working, relaxing, shopping, cooking, eating and sleeping. His treatments are based on lifestyle interventions to help improve the quality of people's lives.

Dr Chatterjee was one of a number of doctors specialising in different areas of medicine — of all whom were educated at MGS — who returned to the school for a Careers in Medicine evening.