Jim's loop lines vision for trams
Date published: 27 January 2016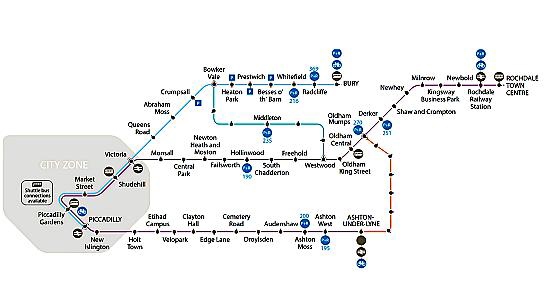 Loop line proposal
Oldham MP Jim McMahon is calling for extensions to the Metrolink line as part of his fight to tackle Greater Manchester's own north-south divide.

Mr McMahon, MP for Oldham West and Royton, used his maiden House of Commons speech last week to make a pitch for further expansion to the Metrolink tram system, highlighting the need for investment to rebalance the Greater Manchester economy.

He told MPs: "Continued expansion of the Metrolink system will certainly accelerate economic growth. We must also push for cross-borough expansion,"

Initial high level feasibility work was undertaken by officials at Transport for Greater Manchester which demonstrated the route is technically possible.

The link would add a spur from Oldham Westwood to Middleton town centre, before joining the Bury line near Bowker Vale.

The Ashton Loop would extend the line beyond Ashton town centre to Oldham Mumps. Both would connect Rochdale to its neighbouring towns without the need to travel in and out of Manchester city centre.