Abrahams hits out over 'bedroom tax'
Reporter: Alex Carey
Date published: 29 January 2016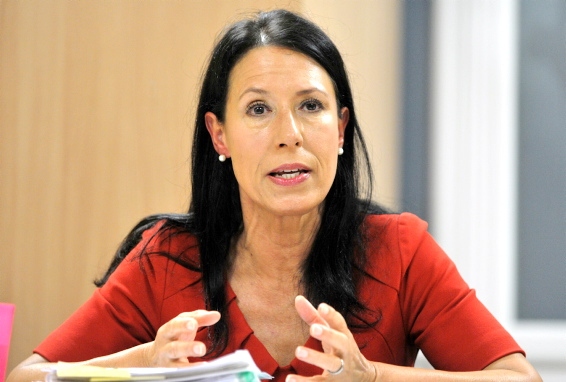 DEBBIE ABRAHAMS . . . 'A ridiculous situation"
MP Debbie Abrahams says the "discriminatory" bedroom tax left 3,000 people fighting for 50 properties in Oldham.

The Oldham East and Saddleworth Labour MP, who is shadow minister for disabled people, appeared on TV in connection with the family of a severely disabled Welsh teenager, which had won an appeal court ruling that the so-called "bedroom tax" discriminates against them.

The tax, officially the spare room subsidy, means people living in social housing considered to have one or more unused bedrooms receive reduced housing benefit.

The aim was to cut the housing benefit bill and encourage families to find a home of an appropriate size.

But campaigners say there aren't enough smaller homes to cope with demand, and often a room isn't spare, but simply not occupied full time.

Mrs Abrahams said: "It affects people already in homes, not new tenants. In Oldham there were 50 properties for about 3,000 people to move into. It was a ridiculous situation."

On Tuesday, the appeal court ruled that Paul and Sue Rutherford, who look after a 15-year-old grandson, Warren, had "suffered discrimination".

Warren has a rare genetic disorder that means he can't walk, talk or feed himself. The family lives in a three-bedroom bungalow adapted for his care. The couple live in one room, Warren in another and a third is used by carers who stay overnight, and to store equipment.

Mrs Abrahams said: "Around a third of the 770,000 affected homes are occupied by disabled people. This is a discriminatory piece of legislation affecting the most vulnerable people."

The DWP said it would appeal against the ruling, while Labour has reiterated its call for the "bedroom tax" to be abolished.